Main content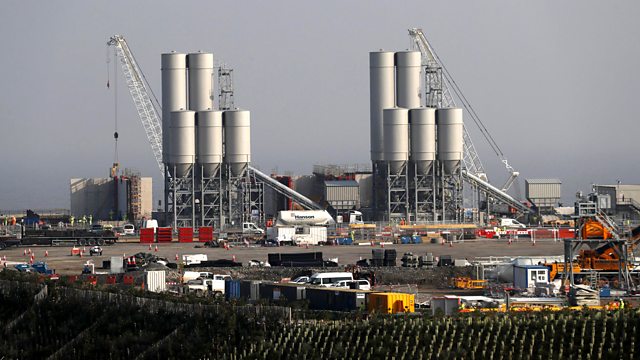 The cost of Hinkley Point electricity
Plus, thousands of people have been left with ruined financial reputations after county court judgements were issued against them without them knowing.
The government has finally approved the new nuclear power plant at Hinkley Point in Somerset. The £18bn project is expected to provide 7% of the UK's electricity by 2025. Dr Bridget Woodman, Deputy Director of Energy Policy at the University of Exeter outlines what the deal could mean for household energy bills.
Thousands of people who were unaware that county court judgements had been issued against them have been left with damaged credit scores. It happened to Money Box listener Steve. He tells how he was sued in a county court after a dispute with his mobile phone provider. He didn't know about the case and the judgement went against him. He only found out when he tried and failed to get a mortgage. County court judgements remain on your credit history for six years. How can you discover if there's one against you and what can you do about it? Paul Lewis hears from Marc Gander of The Consumer Action Group.
The Bank of England's Monetary Policy Committee (MPC) voted unanimously this week to leave its main 0.25% interest rate unchanged. It comes after the long awaited MPC decision to cut it from the historic seven year low of 0.5% in August, alongside other monetary measures. Was the August cut the right move at the right time - or a mistake? Tony Yates, Professor of Economics at the University of Birmingham and independent economist Shaun Richards discuss.
Presenter: Paul Lewis
Reporter: Ed Davey
Producer: Charmaine Cozier
Editor: Andrew Smith.
Chapters
County Court Judgements

Thousands of people may not know that they have a CCJ against them

Duration: 10:07

Hinkley Point Confirmation

What does it mean for household energy bills?

Duration: 04:20

Bank of England

Was the interest rate cut in August the right decision?

Duration: 05:52