Main content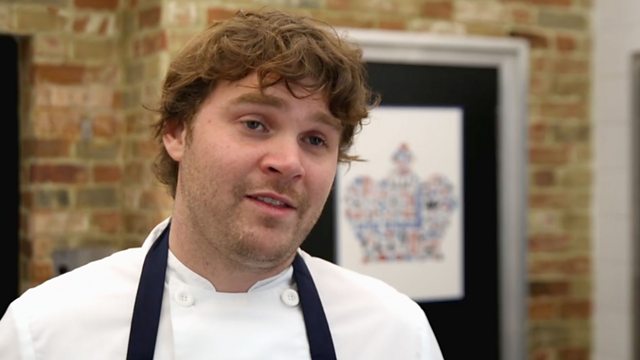 South West Dessert
Creative culinary competition. Today is the dessert course and Josh creates his own self-serve ice cream made from vegetables.
In 2016's Great British Menu, the chefs compete to cook at the ultimate banquet held at the Palace of Westminster. In the year of the Queen's 90th birthday, the chefs celebrate the everyday great Britons who have been honoured for their extraordinary achievements. The challenge is to create dishes that are a fitting legacy to the modern Elizabethan age, creating food that represents the complete transformation in British cuisine during the Queen's reign.
Three chefs from the south west of England fight to be crowned champion. It's the turn of the dessert course, and Josh Eggleton comes up with the most ambitious dessert, his own self-serve ice cream made from vegetables. He makes everything from scratch, including toppings and syrups, but when the machine plays up, he fears his efforts could all be for nothing.
Not to be outdone, Chris Wheeler decides it is showtime, creating his own tribute to some of Britain's musical greats. And Jude is using a musical theme as well, creating chocolate notes to go with mint macarons and mint shards for his new take on eton mess.