Main content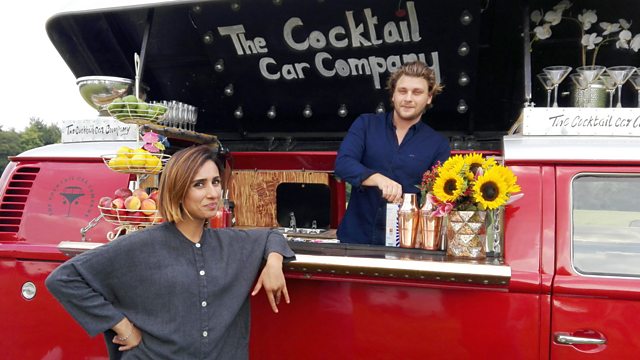 Harvest
It is harvest time, and the countryside is buzzing with activity. The Countryfile team are getting stuck in as crops are brought in across the country.
It is harvest time, and the countryside is buzzing with activity. The Countryfile team get stuck in as crops are brought in across the country.
Matt Baker visits the Gaddesden Estate to discover how the harvest here has changed over the years.
Anita Rani picks peppermint and concocts cocktails.
John Craven meets a group of 'nutters' to gather in the cobnut harvest ready for a nutty feast.
And Joe Crowley investigates the farm brands on sale in supermarkets and asks when is a farm not a farm.
Countryfile also plays host to the fortieth anniversary of One Man and His Dog, as England, Wales, Ireland and Scotland send their best shepherds and their dogs to compete for the trophy, and Adam meets the teams to see how they are preparing. He travels to Wales and Ireland to meet the competitors and their dogs hoping to be crowned champions.
Harvest at Gaddesden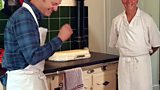 Up and down the country harvest is in full swing. Back in 1977, the BBC filmed at the Gaddesden Estate in Hertfordshire to capture the harvest. Matt Baker is back to meet the Halsey family at Great Gaddesden to see how the harvest has changed 40 years on. Son of the squire and farm manager, Guy Halsey, shows Matt around the estate, which has been in the family for nearly 500 years and local baker, Andrew Pruden, challenges Matt to make a harvest plaited loaf.
Peppermint harvest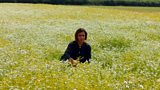 In the fields of Hampshire, one traditional yet forgotten British crop is making a comeback. Anita Rani is meeting Sir Michael Coleman of the famous mustard dynasty to talk not mustard… but peppermint. Anita learns why Sir Michael decided to bring back the quintessentially British 'Black Mitcham' peppermint to UK soil and how it fell out of fashion for so long. Anita then meets farm manager, Ian Margetts, to try her hand at harvesting the peppermint crop, ready for distilling.
Fake farms?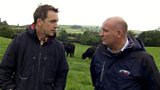 Joe Crowley investigates the farm brands that are cropping up in many of our supermarkets, but as Joe discovers these farms don't actually exist and some of the produce isn't even British. He catches up with the National Farmers Union who have complained that these brands are misleading customers and gets the other side of the argument from Tesco, but are the supermarkets actually doing anything wrong?   
Harvest art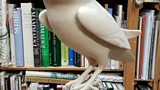 Matt Baker is at the Gaddesden Estate to see what harvest is like 40 years after the BBC originally filmed here. Just like in 1977, harvest time provides some unlikely inspiration for one of the estate's residents. Matt is meeting artist, Richard Smith, to see how he takes advantage of the freshly cut wheat fields for his wildlife sculptures and paintings. 
One Man and His Dog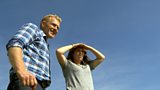 Yes it's that time of year again as the England, Ireland, Scotland and Wales gear up to battle for the One Man and his Dog title. Adam travels to Snowdonia to meet Welsh Champion Aled Owen and his dog Cap and Wales' young handler Ess Smith and Jaff. But who are they up against? Adam travels to Ireland to meet the reigning champions. This year Ireland will be represented by Sammy Long and his dog Roy and 16 year old Caolan Byrne who will be competing with his dog Dan. The competition is hotting up…
Anyone fancy a cobnut?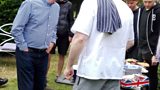 John Craven is in Kent, the Garden of England, to help with a rather different kind of harvest. Forget cereal crops and root vegetables; John is here to help with the harvest of the Kentish cobnut. A relative of the wild hazelnut, the Kentish cobnut is making a comeback on British menus and John is meeting proud platt owner and chairman of the Kentish Cobnut Association, Alexander Hunt. John joins a group of local 'nutters' to help bring in the harvest and discovers how these juicy nuts are a favourite with wildlife as well. John then meets local chef, Matthew Kearsey-Lawson, for a feast of well- earned cobnut treats.  
Peppermint oil and cocktails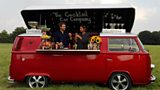 Back in Hampshire Anita is with farm manager, Ian Margetts, bringing in this year's peppermint harvest. After the crop is gathered in, it's back to the lab and distillery with Ian, to learn what it takes to turn the peppermint into the finest essential oil this side of the Atlantic. The oil is turned into many products that are shipped around the world, but one use Anita couldn't help but try… mojitos in a summer time cocktail car! 
Harvest feast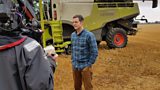 As evening draws in, the harvesters stop for a well-earned break.  Matt is helping to provide some of the food.  He meets gardener, Michael Frewin, and local children to pick fruit and vegetables from the estate's kitchen garden, to be enjoyed, along with his plaited loaf from the morning's baking.  
Credits
| Role | Contributor |
| --- | --- |
| Presenter | Anita Rani |
| Presenter | John Craven |
| Presenter | Joe Crowley |
| Presenter | Adam Henson |
| Presenter | Matt Baker |
| Executive Producer | William Lyons |
| Series Producer | Joanna Brame |