Main content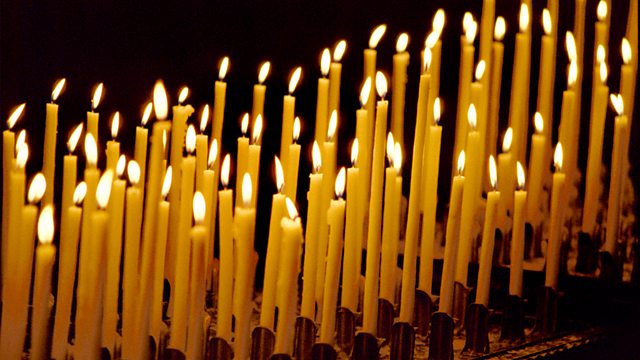 17/09/2016
Spiritual reflection to start the day with the Rev Dr Alison Jack, Assistant Principal of New College, Edinburgh.
Script
Good morning.
In his haunting poem, "Never go back", Felix Dennis advises - "Never go back, never go back, Never return to the haunts of your youth. Keep to the track, to the beaten track. Memory holds all you need of the truth".
The poem reverses the message of the parable of the prodigal son, suggesting that it's better to forge a way ahead, rather than to return to the place where memories were made.
On this day in 2001, city workers in the area around the Twin Towers in New York started to go back to their offices, many draped in the American flag. How easy it would have been to avoid that journey; how much courage must it have taken to head back to your place of work, through the dust and rubble, the constant reminders of the horrors of less than a week before. Red Cross trauma workers apparently mingled with the crowds, ready to support any who found the return too hard. Perhaps some never did go back and their lives were changed completely - and for those who lost people precious to them, things would never be the same again. A return was impossible.
But "never go back" as an inviolable rule? That seems a hard and uncompromising way to live. But who can refute the advice in a line near the end of Dennis's poem, whether a survivor of such traumatic events or not - "Treat every day of your life as your last".
Living God, give us courage to be reconciled to the past and to look to the future with hope, that the present might be a place of meaning and significance. Amen.