Main content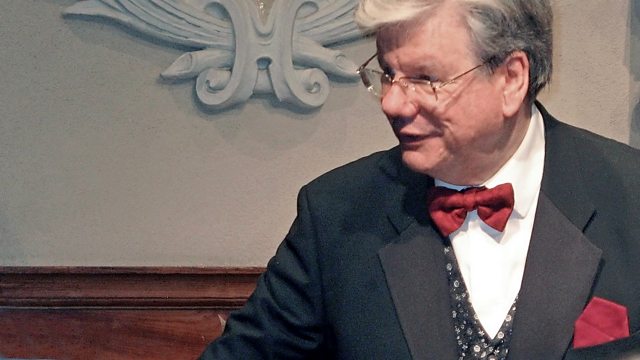 Ian Partridge
A portrait of the English tenor Ian Partridge, in his own words and recordings of Roger Quilter and Benjamin Britten. From 2016.
A portrait of the English lyric tenor Ian Partridge, in his own words and recordings.
It's not difficult to identify something classically, characteristically English about the lyric tenor Ian Partridge - his reticence and modesty, his boy chorister background and acclaimed performances of composers such as Roger Quilter, Benjamin Britten and Prince Albert.
He still lives in the same part of south London where he was born in 1938 and he spent over 50 years in a musical partnership with his sister, the pianist Jennifer Partridge. But the refined, passionate quality of Ian's voice has been a passport into other worlds - touring internationally, collaborating with celebrated composers and recording definitive interpretations of, for example, Schubert's Die schöne Müllerin, Schumann's Dichterliebe and Ralph Vaughan Williams' On Wenlock Edge.
Ian reflects on a lifetime in music that began lying under the family piano as his mother played popular songs of the 1930s and 40s and led ultimately to being appointed a Commander of the Order of the British Empire.
Producer: Alan Hall
A Falling Tree production for BBC Radio 4 first broadcast in September 2016.