Main content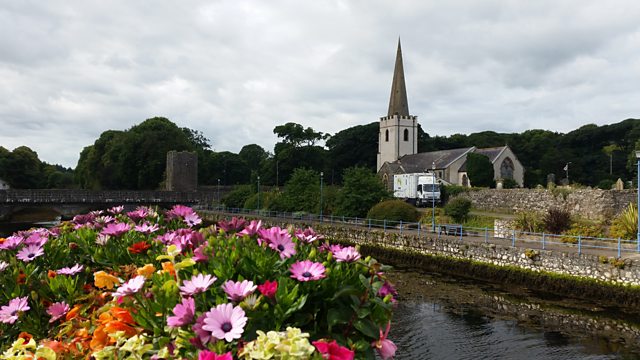 Episode 1
With Clara Mouriz (mezzo-soprano) in music by Respighi, Aoife Miskelly (soprano) in Wolf and Mendelssohn, and Ilker Arcayurek (tenor) in Schumann.
John Toal presents a series of recitals from Northern Ireland Opera's Festival of Voice, recorded at St. Patrick's Church of Ireland in Glenarm, Co Antrim. Mezzo-soprano Clara Mouriz is joined by pianist Simon Lepper in a performance of Respighi's Tre Liriche or 'Three Art Songs'. These songs, 'Night', 'Fog' and 'Rain', were originally separate pieces before the composer combined them as a song cycle. Irish soprano Aoife Miskelly sings Wolf and Mendelssohn alongside pianist Will Vann, and the programme finishes with New Generation Artist, tenor Ilker Arcayürek performing Schumann's Liederkreis Op 39, in which the composer sets poems from Joseph Eichendorff's 'Intermezzo'. He is accompanied by pianist Simon Lepper.
Respighi:Tre Liriche (Notte; Nebbie; Pioggia)
Clara Mouriz (mezzo-soprano), Simon Lepper (piano)
Wolf: Er ist's! (Möricke Lieder, 1888 )
Wolf: Kennst du das Land
Mendelssohn: And'res Maienlied (Hexenlied)
Mendelssohn: So schlaf in Ruh
Aoife Miskelly (soprano), Will Vann (piano)
Schumann: Liederkreis, Op 39
(tenor), Simon Lepper (piano).
More episodes
Previous
You are at the first episode