Main content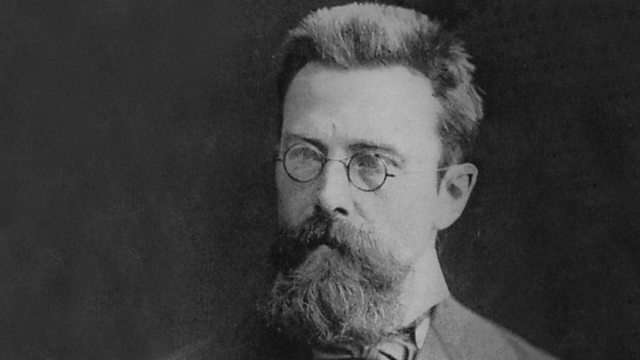 Donald Macleod explains how the ancient Greek and Roman worlds provided inspiration for Rimsky-Korsakov's music.
The ancient world provides inspiration for Rimsky-Korsakov's music, with trips to both the Greek and Roman worlds. For Rimsky-Korsakov it turns out to be a liberating experience, not least because his audience had so little knowledge of what music from classical times might have sounded like that he could do pretty much what he fancied. With Donald Macleod.
The Rainy Day has Waned, Op 51 No 5
Mikhail Lanskoy, baritone
Ilya Scheps, piano
From Homer
Moscow Academy of Choral Singing
Moscow Symphony Orchestra
Vladimir Ziva, conductor
Servilia: Tsveti moi!
Renée Fleming, soprano
Orchestra of the Mariinsky Theatre
Valery Gergiev, conductor
The Tsar's Bride (Act 3 Scene 4)
Dmitri Hvorostovsky, baritone (Graznoy
Kirov Orchestra
Valery Gergiev, conductor
Suite: The Tale of Tsar Saltan
Seattle Symphony
Gerard Schwarz, conductor
Producer: Michael Surcombe.