Main content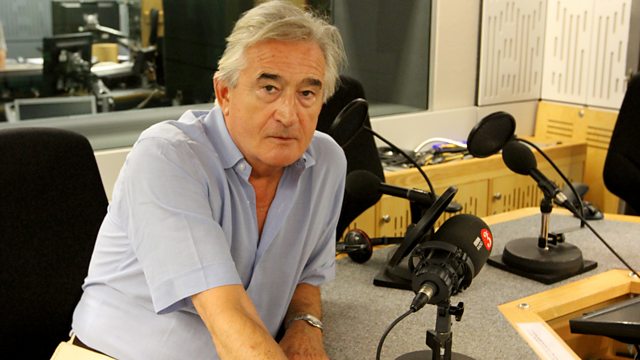 Wednesday - Rob Cowan with Antony Beevor
With Rob Cowan. Including My Favourite Fugues; Music in Time: Chausson's Poeme; Artist of the Week: Clara Haskil, featured performing Mozart's Piano Concerto in A, K488.
9am
My favourite... Fugues
This week, Rob explores that ultimate test of a composer's mettle, the fugue - a musical form in which successive entries of the same melody weave together to create a complex contrapuntal fabric. Rob's favourites include fugues by Bach, Mozart, Walton and Shostakovich - plus a rarely-heard vocal one by the pianist Glenn Gould, aptly titled: "So you want to write a fugue?"
9.30am
Take part in today's musical challenge: can you work out which two composers are associated with a particular piece?
10am
Rob's guest this week, sharing his favourite classical music every day, is the acclaimed military historian Antony Beevor. Famous for the best-selling histories of World War Two, Stalingrad and Berlin - The Downfall 1945, his works also include Crete: The Battle and the Resistance and The Battle for Spain: The Spanish Civil War 1936-39. Antony studied at the Royal Military Academy Sandhurst, and went on to serve with the 11th Hussars before becoming a writer, and this week he shares with Rob music including works by Vaughan Williams, Dvorak, Bach and Vivaldi.
10.30am
Music in Time: Romantic
Rob places Music in Time. Today the spotlight is on the Romantic era and Chausson's ever-popular Poème for violin and orchestra, a passionate monologue that transforms the violin into an instrumental equivalent of the human voice. The piece harks back to the world of Wagner's Tristan and Isolde, and provides a window on the Wagner-mania that swept the French musical world in the late 19th century.
11am
Artist of the Week: Clara Haskil
Rob's Artist of the Week is the Romanian pianist Clara Haskil, one of the finest musicians of her generation, who endured a life of great suffering but was adored by a discerning public. Her precious discography has stood the test of time and includes many celebrated recordings - not least, Mozart concertos, heartfelt Schumann, sultry Falla, poetic Chopin, and Beethoven violin sonatas with Arthur Grumiaux, with whom she gave her last concert.
Mozart
Piano Concerto in A, K488
Clara Haskil (piano)
Vienna Symphony Orchestra
Paul Sacher (conductor).
Imperfect Harmony
The music played:
Vaughan Williams
The Lark Ascending
Tamsin Waley-Cohen (violin)
Orchestra of the Swan
David Curtis (conductor)
SIGNUM
 
Reich
Electric Counterpoint: Movement 1
Pat Metheny (guitar)
NONESUCH