Main content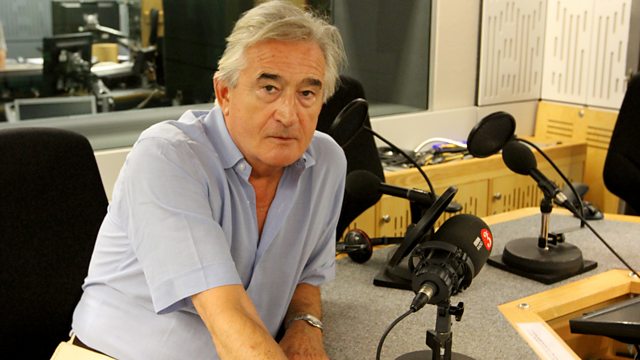 Tuesday - Rob Cowan with Antony Beevor
With Rob Cowan. My Favourite Fugues; Music in Time: The Querelle des Bouffons; Artist of the Week: violinist Clara Haskil, featured in Beethoven's Violin Sonata in G, Op 96.
9am
My favourite... Fugues
This week, Rob explores that ultimate test of a composer's mettle, the fugue - a musical form in which successive entries of the same melody weave together to create a complex contrapuntal fabric. Rob's favourites include fugues by Bach, Mozart, Walton and Shostakovich - plus a rarely-heard vocal one by the pianist Glenn Gould, aptly titled: "So you want to write a fugue?"
9.30am
Take part in today's musical challenge: identify a piece of music played backwards.
10am
Rob's guest this week, sharing his favourite classical music every day, is the acclaimed military historian Antony Beevor. Famous for the best-selling histories of World War Two, Stalingrad and Berlin - The Downfall 1945, his works also include Crete: The Battle and the Resistance and The Battle for Spain: The Spanish Civil War 1936-39. Antony studied at the Royal Military Academy Sandhurst, and went on to serve with the 11th Hussars before becoming a writer, and this week he shares with Rob music including works by Vaughan Williams, Dvorak, Bach and Vivaldi.
10.30am
Music in Time: Baroque
Today the spotlight is on the transitional period when the Baroque gradually gave way to the Classical era. Rob focuses on a celebrated cultural spat in mid-18th-century Paris, the so-called Querelle des Bouffons - an acrimonious row over the relative merits of French and Italian opera provoked by Giovanni Battista Pergolesi's comic 'intermezzo' La serva padrona.
11am
Artist of the Week: Clara Haskil
Rob's Artist of the Week is the Romanian pianist Clara Haskil, one of the finest musicians of her generation, who endured a life of great suffering but was adored by a discerning public. Her precious discography has stood the test of time and includes many celebrated recordings - not least, Mozart concertos, heartfelt Schumann, sultry Falla, poetic Chopin, and Beethoven violin sonatas with Arthur Grumiaux, with whom she gave her last concert.
Beethoven
Violin Sonata in G, Op 96
Clara Haskil (piano)
Arthur Grumiaux (violin).
Music Played
MY FAVOURITE...FUGUES

Antony Beevor's Choice No.1

Antony Beevor's Choice No.2

MUSIC IN TIME: BAROQUE

ARTIST OF THE WEEK: CLARA HASKIL
Recording Rewind
The music played:
Haydn 
Symphony No.47 in G major: III. Menuet al Roverso  
The English Concert 
Trevor Pinnock (conductor) 
ARCHIV