Main content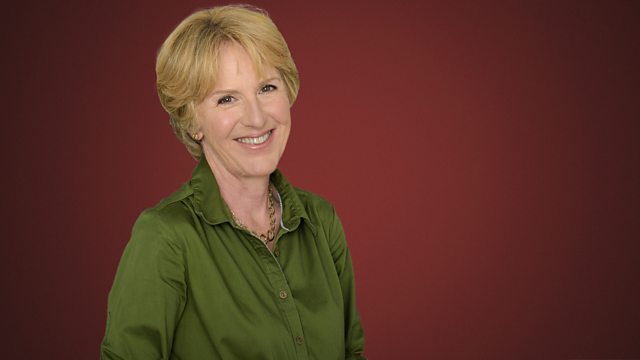 Parac and Schnittke from the Croatian Radio-Television Chorus
Catriona Young's selection includes a performance of Fortunae Rota by Frano Parac and Alfred Schnittke's Concerto for Choir.
Catriona Young presents the première of Fortunae Rota (Wheel of Fortune) by Frano Parac, and Alfred Schnittke's Concerto for Choir.
12:31 AM
Parac, Frano [b.1946]
Fortunae rota (Wheel of Fortune)
Croatian Radio-Television Chorus, Tonci Bilic (director)
12:47 AM
Schnittke, Alfred [1934-1998]
Concerto for Choir
Croatian Radio-Television Chorus, Tonci Bilic (director)
1:26 AM
Mussorgsky, Modest [1839-1881]
Pictures from an Exhibition
Fazil Say (piano)
1:59 AM
Ravel, Maurice (1875-1937)
String Quartet in F major
Biava Quartet
2:31 AM
Schumann, Robert (1810-1856)
Symphony No 2 in C, Op 61
BBC Philharmonic, Gianandrea Noseda (conductor)
3:07 AM
Grieg, Edvard (1843-1907)
String Quartet No 1 in G minor, Op 27
Ensemble Fragaria Vesca
3:42 AM
Debussy, Claude (1862-1918)
Chansons de Bilitis - 3 melodies for voice & piano
Paula Hoffman (mezzo-soprano), Lars-David Nilsson (piano)
3:51 AM
Chaminade, Cécile (1857-1944)
Automne (Op.35 No.2)
Valerie Tryon (piano)
3:58 AM
Telemann, Georg Philipp (1681-1767)
Concerto for 3 oboes and orchestra in B flat major
Peter Westermann, Michael Niesemann, Piet Dhont (oboes), Musica Antiqua Koln, Reinhard Goebel (director)
4:08 AM
Brahms, Johannes (1833-1897)
3 Lieder, arr. for cello and piano
Sol Gabetta (Cello), Bertrand Chamayou (Piano)
4:16 AM
Dvorák, Antonín (1841-1904)
Slavonic Dance in C major (Op.46 No.1)
James Anagnoson and Leslie Kinton (piano)
4:21 AM
Sammartini, Giuseppe (1695-1750)
Sinfonia in F major
Europa Galante, Fabio Biondi (Director)
4:31 AM
Strauss (ii), Johann [1825-1899]
An der schönen, blauen Donau (The Blue Danube) - waltz Op.314
BBC Scottish Symphony Orchestra, Donald Runnicles (conductor)
4:42 AM
Schulz-Evler, Adolf (1852-1905)
Concert Arabesques on Themes from The Blue Danube Waltz by Johann Strauss
Benjamin Grosvenor (piano)
4:52 AM
Bach, Johann Sebastian (1685-1750)
Motet: 'Komm, Jesu, komm!' (BWV.229)
Danish National Radio Choir, Stefan Parkman (conductor)
5:02 AM
Haydn, Joseph (1732-1809)
Divertimento in C major (Hob.IV No.1) (London Trio No.1)
Carol Wincenc (flute), Philip Setzer (violin), Carter Brey (cello)
5:11 AM
Piazzolla, Ástor Pantaleón (1921-1992)
Le Grand Tango
Musica Camerata Montréal
5:23 AM
Handel, Georg Friedrich (1685-1759)
Gentle Morpheus, Son of Night (Calliope's song) from 'Alceste' (HWV.45)
Emma Kirkby (soprano), Academy of Ancient Music, Andrew Manze (director)
5:32 AM
Haydn, Joseph [1732-1809]
Symphony No. 88 (H.1.88) in G major
Danish Radio Chamber Orchestra, Adam Fischer (conductor)
5:53 AM
Beethoven, Ludwig van (1770-1827)
Piano Sonata No.15 in D major, Op.28 (Pastoral)
Ji-Yeong Mun (piano)
6:20 AM
Bach, Johann Christian (1735-1782)
Quintet in F major for flute, oboe, violin, viola and continuo (Op.11 No.3)
Les Adieux.