Main content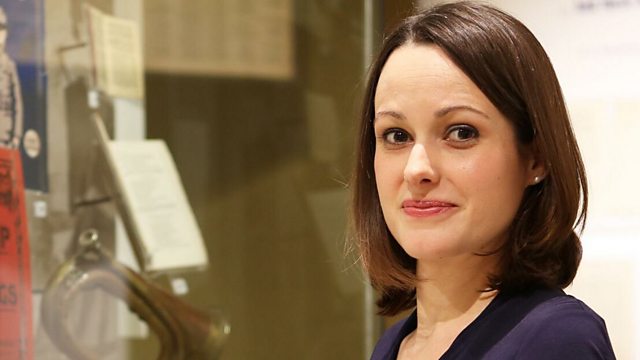 Tafelmusik
Hannah French explores the tradition of Tafelmusik: music written for banquets or feasts and performed around tables. With works by Telemann, Byrd, Schein, Vivaldi and Praetorius.
Hannah French looks at the tradition of Tafelmusik. Musique de Table. Table Music. It's music composed to divert, entertain, and yes, be performed around a table.
Hannah visits the British Library to talk to the Curator of Music Manuscripts Andra Patterson about an incredible manuscript of Table Music held there: a 'booke of In nomines and other solfainge songs of 5, 6, 7 and 8 parts for voyces or Instruments'.
The programme includes pieces by William Byrd, Johann Schein, Michael Praetorius, Vivaldi and Telemann. Telemann is undoubtedly the most celebrated composer of Tafelmusik. His 1733 collection is a substantial portfolio of about four-and-a-half hours of music which is rated alongside Vivaldi's L'Estro Armonico and Bach's Brandenburg Concertos in terms of breadth of ideas and creative use of form. It's arranged into three parts or 'productions', each containing a suite, a quartet, a concerto, a trio, a sonata, and a conclusion. Telemann had the knack of keeping up with the latest musical trends and giving people what they wanted to hear. He knew he was on the money with his Tafelmusik, announcing: 'This work will make me famous one day'...