Main content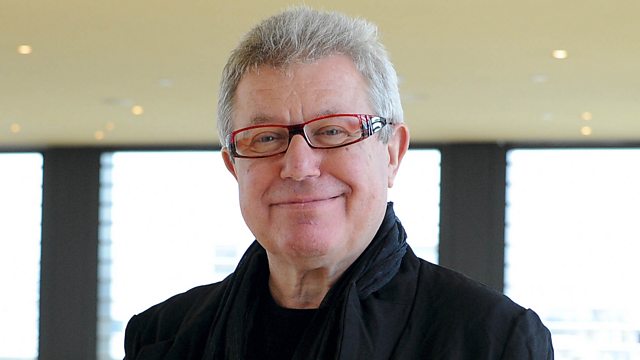 Daniel Libeskind
Michael Berkeley's guest is architect Daniel Libeskind, who oversaw the rebuilding of the World Trade Center in New York. His choices include works by Perotin, Saariaho and Bach.
On this, the 15th anniversary of 9/11, Michael Berkeley's guest is Daniel Libeskind, a world-renowned architect, known for concert halls, opera sets, museums, hotels and universities.
In 2003 Libeskind won an international competition to produce an overarching vision for buildings which would stand on the site of the Twin Towers. That vision is now almost complete, and includes a memorial to those who were killed in the attacks. He's called his plan "a site of memory, a healing of New York". Daniel Libeskind had already made his reputation with buildings that symbolised and preserved tragic histories, such as the Jewish Museum in Berlin, and the German Military Museum in Dresden.
In Private Passions, he talks to Michael Berkeley about the day he first visited the site and climbed down into the crater left in the earth. He says that experience changed his life - he began to hear the voices of the dead. He talks about how he decided this should be a "sacred site", and that the footprint of the twin towers should never be built on. He reveals his concept of a light memorial to the dead, created by using shafts of light filtered through the spaces between skyscrapers. The sun strikes the ground at exactly the same times as the planes hit the towers.
Daniel Libeskind is extraordinarily musical; in fact, a gifted accordionist, he was something of a musical prodigy. He decided to follow architecture instead, but is still inspired by music. His music choices include Renée Fleming singing "Amazing Grace", Perotin; the contemporary Finnish composer Saariaho, and Mark Padmore singing Bach's Cantata for the 16th Sunday after Trinity - so the right cantata for 11 September 2016.
Produced by Elizabeth Burke
A Loftus production for BBC Radio 3.