Main content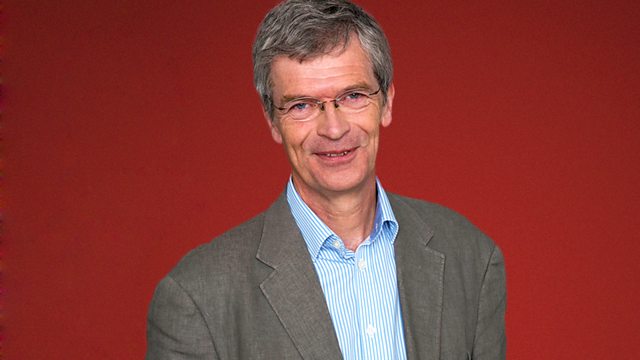 10/09/2016
Saxophonist Art Pepper led a troubled career, documented in his autobiography Straight Life, but he was a profound ballad player, as demonstrated in one of this week?s requests from listeners. Alyn Shipton also includes music from pianist Earl Hines, and the Woody Herman Herd.
Performers:
Artist  Jimmy Giuffre
Title  The Train and The River
Composer Giuffre
Album  Jazz on a Summer's Day
Label  Charly
Number  X 686 CD Track 1
Duration  4.32
Performers: Jimmy Giuffre, cl, ts; Bob Brookmeyer, vtb; Jim Hall, g. 1958
Artist  Louis Armstrong
Title  Up a Lazy River
Composer Arodin
Album  Jazz on a Summer's Day
Label  Charly
Number  X 686 CD Track 11
Duration  3.08
Performers: Louis Armstrong, t,v; Trummy Young, tb; Peanuts Hucko, cl; Billy Kyle, p; Mort Herbert, b; Danny Barcelona, d. 1958
Artist  Earl Hines
Title  Boogie Woogie on the St Louis Blues
Composer Handy arr Hines
Album  An Evening with Earl Hines
Label  Vogue
Number  VJD 534 Track 2
Duration  6.47
Performers: Earl Hines, p; Tiny Grimes, g; Hank Young, b; Bert Dahlander, d. Oct 1972
Artist  John Coltrane
Title  Whats New
Composer Haggart, Burke
Album  Complete Impulse Studio Recordings,
Label  Impulse
Number  imp08 280 cd 1 track 10
Duration  3.44
Performers John Coltrane, ts; McCoy Tyner, p; Jimmy Garrison, b; Elvin Jones, d.
Artist  Bobby Hutcherson
Title  Avis
Composer Hutcherson
Album  Medina
Label  Blue Note
Number  97508 Track 1
Duration  6.41
Performers:  Harold Land, ts; Bobby Hutcherson, vib; Stanley Cowell, p; Reggie Johnson, b; Joe Chambers, d. 11 Aug 1969.
Artist  George Shearing
Title  Windows
Composer Corea
Album  The MPS Trio Sessions
Label  MPS
Number  06025 1745068 Track 2
Duration  4.25
Performers: George Shearing, p; Louis Stewart, g; Niels Henning Orsted Pedersen, b; 2007.
 
Artist  Woody Herman
Title  Natchel Blues
Composer Roland
Album  At The Woodchopper's Ball
Label  Ember
Number  FA2006
Duration  4.09
Artist  Hoagy Carmichael
Title  Winter Moon
Composer Carmichael
Album  Hoagy Sings Carmichael
Label  Pacific Jazz
Number  32.5635  Track 3
Duration  4.13
Performers Johnny Mandel cond; band includes Harry Edison, Don Fagerquist, t; Harry Klee, fl; Art Pepper, as; Jimmy Rowles, p; 1957.
Artist  New Black Eagle Jazz Band
Title  She's Crying for Me
Composer Pecora
Album  At Symphony Hall
Label  Philo
Number  1086 S 1 T 2
Duration  4.28
Performers Tony Pringle, c; Stan Vincent, tb; Bran Ogilvie, reeds; Bob Pilsbury, p; Peter Bullis, bj; Eli Newberger, tu; Pam Pameijer, d. 2 Oct 1981.
Artist  Kurt Elling / Branford Marsalis
Title  Practical Arrangement
Composer Sting / Robert Mathes
Album  Upward Spiral
Label  OKeh
Number  88985306882 Track 4
Duration  9.49
Performers Kurt Elling, v; Branford, Marsalis, ts; Joey Calderazzo, p; Eric Revis, b; Justin Faulkner, d. 2016.