Main content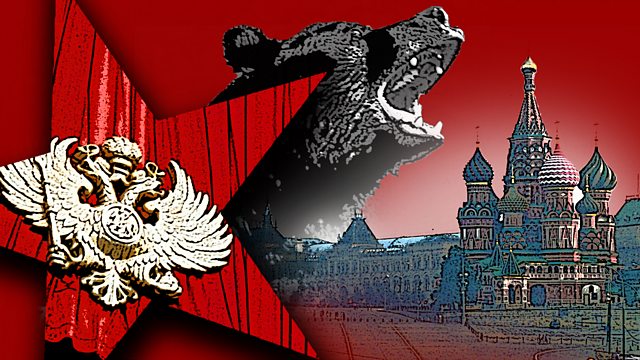 Mike Walker's epic chronicle of the Russian tsars opens with the story of Ivan IV, better known as Ivan the Terrible. With David Threlfall.
By Mike Walker
Following years of tumultuous reign, Tsar Ivan IV abruptly leaves Moscow and announces his abdication. Russia is without a Tsar and thrown into chaos, with the boyars unable to rule and in fear of an uprising. They beg Ivan to return. His condition is simple: Absolute Power. Are they right to accept? Was it ever really a choice? Mike Walker's full-blooded drama chronicles the fearsome reign of the first Tsar of All Russia.
Director: Sasha Yevtushenko
As we approach the centenary of the Russian Revolution in October 2017, Radio 4 embark on an ambitious chronicle of Russian leaders; set over 11 plays, in three seasons - beginning with Ivan the Terrible, contemporary of Elizabeth I, and ending with Russia's current Premier - Vladimir Putin. TSAR continues the full-blooded, rich 'more is more' tradition forged by the team that made Plantagenet and The Stuarts for Radio 4.
Series One takes in the reigns of Ivan IV (aka The Terrible), Boris Godunov and Peter The Great.
Series Two (Spring 2017) will chronicle the reigns of Catherine the Great; Alexander I and the Napoleonic Wars; and Alexander II and the emancipation of the serfs.
Series Three (Autumn 2017) takes in Nicholas II and the Revolution, the Soviets, and Putin.
The dramas are produced by Alison Hindell and Sasha Yevtushenko.
Credits
| Role | Contributor |
| --- | --- |
| Ivan IV | David Threlfall |
| Boris Godunov | Shaun Dooley |
| Malyuta Skuratov | Steven Hartley |
| Andrei Kurbsky | Hugo Speer |
| Anastasia Romanov | Kirsty Oswald |
| Prince Belsky | Sean Baker |
| Jerome Horsey | James Lailey |
| Metropolitan Philip II | Jason Barnett |
| Vanya | Tom Forrister |
| Younger Ivan | Graham Butler |
| Younger Kurbsky | Will Howard |
| Midwife | Elizabeth Bennett |
| Director | Sasha Yevtushenko |
| Writer | Mike Walker |
Audio Books - great readings