Main content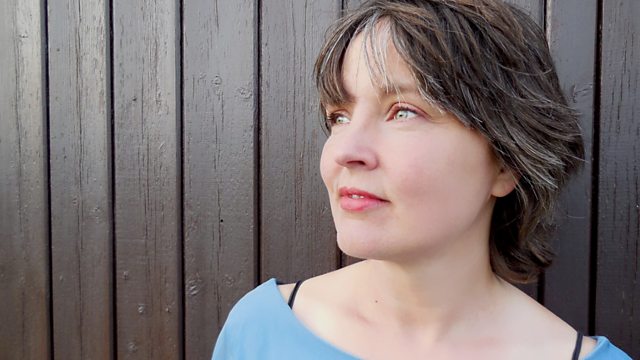 Poetic Rituals
Academic Dr Sarah Goldingay searches for the moments of transcendence that can be encountered through the routine and ritual of the everyday.
The commute to work, the weekly supermarket shop, brushing our teeth before bed. The routine and rituals of our everyday lives can often feel like dull repetition. But what if we could find a path to transcendence through these everyday acts?
Academic Dr Sarah Goldingay searches for what the liturgical reformer Rabbi Chaim Stern called the ritual poetry of our lives. Through this ritual poetry it's possible, Sarah says, to experience a noetic moment - those profound instances when we experience the presence of the divine.
With the help of a diverse pool of writers and thinkers, Sarah argues that simple everyday routines can become powerfully spiritual - even making breakfast, as demonstrated in Sara Maitland's ecstatic experience when devouring her morning porridge. Through the writings of the Buddhist scholar DT Suzuki, Sarah discovers that simply sipping a cup of tea can also be a powerful zen moment.
The act of singing can transform everyday rituals into moments of transcendent beauty. Sarah samples the singing of Scottish herring girls and the haunting rhythms of a Mississippi prison gang, united in song as their pickaxes fall as one.
We might think that powerful spiritual experiences can only be experienced by the specially initiated. This programme suggests that perhaps, by noticing ourselves and the poetic potential of our own everyday rituals, the transcendent might just be closer than we think.
Presenter: Sarah Goldingay
Producer: Max O'Brien
A TBI Media production for BBC Radio 4
Readings
Title: Back to Basics – The Soffritto
Author: Emiko Davies
Publisher: Self published
Title: Take This Bread: A Radical Conversion
Author: Sara Miles
Publisher: Ballantine Books
Title: Ode to the Onion
Author: Pablo Neruda, translated by Stephen Mitchell
Publisher: Bloodaxe
Title: The Tenth Muse: My Life in Food
Author: Judith Jones
Publisher: Alfred A Knopf
Title: Ratatouille
Author: Douglas Dunn
Publisher: Bloodaxe
Title: Indian Takeaway
Author: Hardeep Singh Kohli
Publisher: Canongate
Title: Headache
Author: Daniel Abdal-Hayy Moore
Publisher: The Ecstatic Exchange