Main content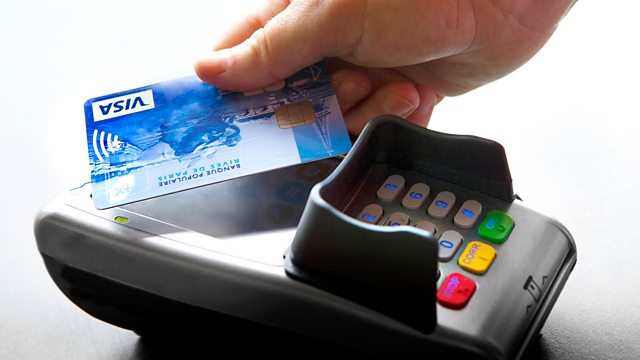 14/09/2016
Could the finger be the next big thing in the digital revolution? And the disabled driver who shook up the taxi trade in Rio.
The debate over the effectiveness and safety of E-Cigs has raged since they came to market. After a slew of reports earlier this year suggesting they may not be as safe as previously thought Cancer Research UK has published a study suggesting that they do save lives after all.
Would you drink tea sprayed from a can ?.A high end tea producer is hoping so, although the notion produced howls of anguish on social media but they haven't tasted it yet - we have.
Could a new payment system using the vein pattern in your finger take off - its the latest launch in the increasingly competitive world of pay technology
Vodafone has been the most complained about mobile operator now for six quarters in a row- what's going on at the telecoms giant which used to be the UK's number one mobile brand and is this a good time for them to enter the broadband market?
Business is booming for Carlos Da Costa a disabled driver whose taxi service has taken off in Rio De Janeiro but it was a rocky road to success. Carlos tells Peter White talks disability rights in Brazil with Peter White.
Can Binging on Box Set Television be good for your relationship ?
if you don't want Facebook to access your WhatsApp data then you have ten days left to say no- but there have been complaints that denying access to the internet messaging services' parent company is not easy.
Chapters
E Cigs

Are electronic cigarettes helping people to stop smoking tobacco?

Duration: 07:20

Spray Tea

Tea specialist launches 'premium' tea in a spray can

Duration: 04:27

Vodafone

Has Vodafone given up on the UK?

Duration: 05:18

Peter White in Rio covering the Paralympics

Because Peter's blind, he uses taxis and has made friends with one driver in particular.

Duration: 05:07

FingoPay

The battle for the ultimate payment technology.

Duration: 06:37

Box Sets

Watching a box-set with your partner may be the secret to a successful relationship.

Duration: 03:21

WhatsApp

WhatsApp users have a week to block a data share with Facebook.

Duration: 05:16