Main content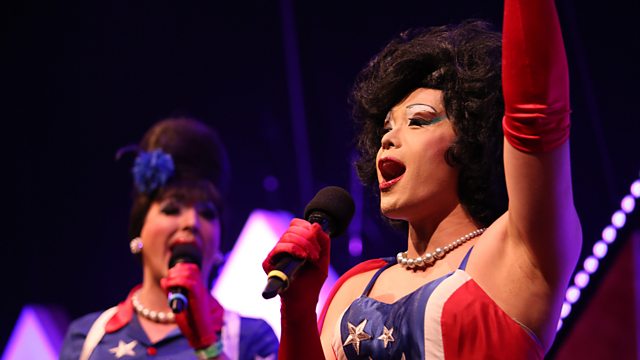 Barry Cryer and Ronnie Golden; Stewart Lee; Yann Tiersen; Wonderman; Kinsey Sicks; Fergus Linehan; Shona McCarthy; Nick Barley
Janice is joined in the Big Blue Tent at the Edinburgh Festivals by Barry Cryer, Ronnie Golden, Stewart Lee, Yann Tiersen, Dragappella act Kinsey Sicks, Wonderman and more.
On Monday Janice Forsyth will be back in the Big Blue Tent for the third week of our festival extravaganza at the BBC's new Festival home at George Heriot's.
She'll be joined by comedian and writer Stewart Lee, legends of comedy Barry Cryer and Ronnie Golden, the French musician and composer best known for the Amelie soundtrack Yann Tiersen, the directors of the Edinburgh International Festival, Book Festival and Fringe Festival, and comedian Susan Morrison.