Main content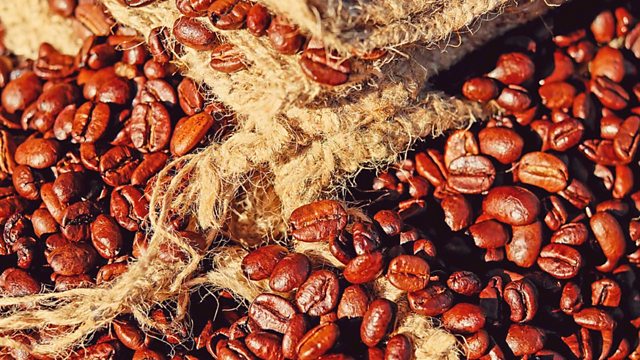 The Muhammadan Bean: The Secret History of Islam and Coffee
Abdul-Rehman Malik travels to Turkey to explore the relationship between Islam and coffee. The drink first popularised by Sufi mystics in the Yemen would go on to change the world.
Journalist Abdul-Rehman Malik has always been captivated by coffee. Recently he uncovered a little known story about its Islamic roots and how this delicious brew came to change the world.
He had to know more.
In this programme, Abdul leads us on a journey to Turkey as he investigates the forgotten history of his beloved beverage. He discovers that coffee was popularised by Sufi mystics in the Yemen who used the drink as a way of energising themselves during their nocturnal devotions.
Abdul discovers that coffee was drunk in the Sacred Mosque of Mecca itself, until the religious authorities issued a fatwa against it in the 16th century.
With no pubs and inns in sight, coffeehouses would bring about a social revolution within the Islamic world. They were the very first spaces where people of all social classes could come together to discuss news and gossip. Consequently, the drink was persecuted by those in authority.
Back in London, Abdul scours the city backstreets, coming upon the site of London's very first coffee house. He hears how coffee took the capital by storm, leading to a backlash from those who despised the drink they labelled an "abominable, heathenish liquid" and a "bitter Muhammedan gruel".
Originating in Ethiopia, finding its spiritual home in the Yemen, evading zealots and Sultans from Mecca to Constantinople, defying prejudice from Vienna to London - coffee made its mark wherever it went, facilitating radical new forms of social exchange. This programme is a celebration of a drink Abdul describes as "a universal libation, a liquid Esperanto."
Presenter: Abdul-Rehman Malik
Producer: Max O'Brien
A TBI Media production for BBC Radio 4.
Featured in...
Listen to Radio 4's gold and silver winners in the International Radio Programme Awards.

Seriously interesting documentaries from Radio 4.