Main content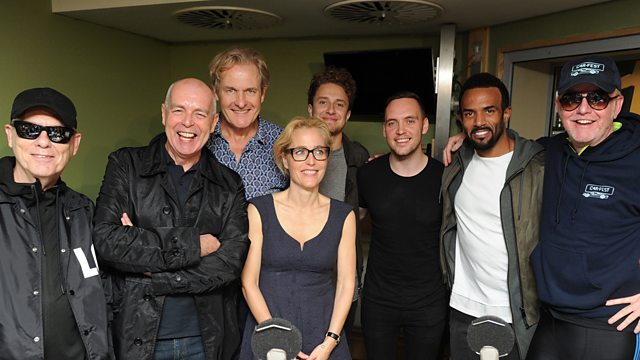 Gillian Anderson, Pet Shop Boys, Robert Bathurst, Craig David and Emeli Sandé
Chris chats to actress Gillian Anderson, electronic duo the Pet Shop Boys and Cold Feet star Robert Bathurst. Plus Craig David performs live and Emeli Sandé plays Chris her new single.
Pause for Thought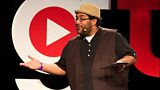 From Abdul-Rehman Malik, journalist and broadcaster:
As you might already know Chris, I was once a teacher. I taught history and drama to high school students and those first weeks of the academic year were always nerve-racking. I'd try to learn everyone's names so that I could look like I was effortlessly building rapport with my pupils, prep engaging lessons that wouldn't put my charges to sleep and carefully identify which kids were going to give me the greatest grief and try to show them who was boss. It was exhausting.
On some days, I'd take refuge with every teacher's true friend: the photocopier.
The photocopier celebrates its birthday today. Unveiled live on television in 1959, the Xerox Corporation's Model 914 xerographic machine was indeed revolutionary. With a touch of a button information could be duplicated and shared.
Seeing those dull worksheets roll off the copier and quickly delivering to my students' desks did give me some respite, but it never gave me satisfaction. Unlike my musical heroes, the Pet Shop Boys, I was actually being boring.
I never wanted to be boring. Instead of asking them to regurgitate frivolous facts from their textbooks, I wanted to be the teacher who was always inspirational. I wanted to impart knowledge and wisdom with panache.
I'd like to think we all want to make our mark on the world and the people around us. But things don't always go to plan. We wistfully look at our hopes, we look at our dreams  - and sometimes get discouraged.
The 12th century Persian scholar and mystic Al-Ghazzali reminds us that we shouldn't.
"Know O Beloved," he wrote, "that the human being was not created in jest, but marvellously made and for some great end."
From time to time, an old student will get in touch and tell me how much they enjoyed my classes. Clearly they've forgotten about those worksheets. It reminds me how easy it is to forget the things – great and small - we all do that makes a difference. And as Neil and Chris told us not so long ago, "You don't have to be in Who's Who to know what's what. You don't have to be a high flier to catch your flight." You just got to give it your best shot.