Main content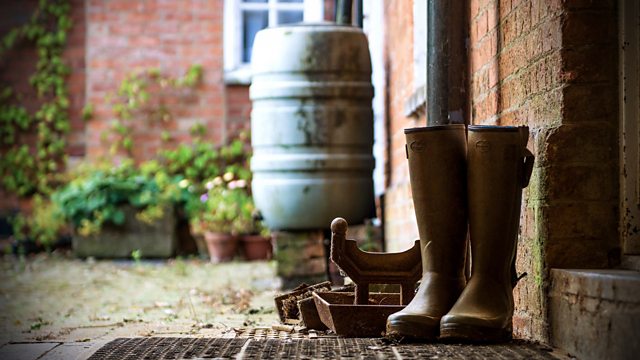 09/09/2016
Helen has questions for Anna, and Johnny stands by his family.
Pat and Tony wait to hear if the trial will continue. Helen doesn't think she could go through a re-trial and worries that Jess might withdraw her evidence.
Judge Loomis announces the trial can continue with eleven jurors, and reminds them to judge the case on the evidence presented.
Rob is called to give evidence in rebuttal. He denies Helen's claim of rape and insists that Jess is lying too - she's just out for revenge because he divorced her. He points out the Jess claimed Rob was the father of her son when it was in fact someone else. Now he just wants to give Henry and Gideon a safe, loving home, and begs Bywater to clear his name.
Tom's convinced the jury aren't going to take Rob's word over Jess and Helen's. Tony remains cautious. Pat has found Johnny - he assures them the farm is in safe hands with Neil and Jazzer. He just wants to be with Pat, Tony and Tom - and Helen. Tom acknowledges they are still a family, no matter what happens next.
Bywater makes his closing statement. As Tony starts to cry, Johnny comforts him. Finally, Anna makes her closing remarks outlining everything Helen has gone through. Judge Loomis wraps things up and invites the jury to retire to deliberate.
Credits
| Role | Contributor |
| --- | --- |
| Writer | Tim Stimpson |
| Director | Sean O'Connor |
| Editor | Sean O'Connor |
| Tony Archer | David Troughton |
| Pat Archer | Patricia Gallimore |
| Tom Archer | William Troughton |
| Ian Craig | Stephen Kennedy |
| Shula Hebden Lloyd | Judy Bennett |
| Daniel Hebden Lloyd | Will Howard |
| Kirsty Miller | Annabelle Dowler |
| Johnny Phillips | Tom Gibbons |
| Fallon Rogers | Joanna Van Kampen |
| Rob Titchener | Timothy Watson |
| Helen Titchener | Louiza Patikas |
| Ursula Titchener | Carolyn Jones |
| Bruce Titchener | Michael Byre |
| Anna Tregorran | Isobel Middleton |
| Peggy Woolley | June Spencer |
| Judge Loomis | Nigel Anthony |
| Julian Bywater | Alun Raglan |
| Mr Ellis | Sam Dale |
| DC Wendy Sharples | Nicola Ferguson |
Countryside Insights from The Archers