Main content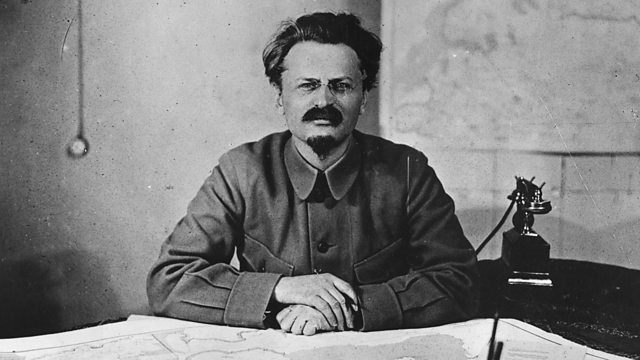 Trotsky, Trotskyism and Trotskyites
With accusations of Trotskyists taking over the Labour Party by stealth, who was Trotsky and what is his legacy?
The Labour deputy leader Tom Watson has warned that his party could be taken over by old Trots - Trotskyist entryists, who have no interest in winning elections but instead see Labour as a vehicle for revolutionary socialism.
But what is a Trot, who was Leon Trotsky and what do his followers in Britain actually want?
David Aaronovitch is joined by:
Prof John Callaghan, Salford University
Amy Leather of the Socialist Workers Party
Michael Crick author of 'The March of Militant' and a journalist with Channel 4 News
Dr Bert Patenaude, Stanford University, author of 'Trotsky: Downfall of a Revolutionary'
Producer: Joe Kent
Researcher: Kirsteen Knight
Editor: Innes Bowen.
Last on

Remainers and Brexiteers reveal the thinking that shaped their EU referendum campaigns.

David Aaronovich looks at Donald Trump's new political base: the 'alt-right'.

Grammar schools, social mobility and the Tory party's love of educational selection.
Broadcast

Featured in...
Programmes and features on the Labour Party leader.