Main content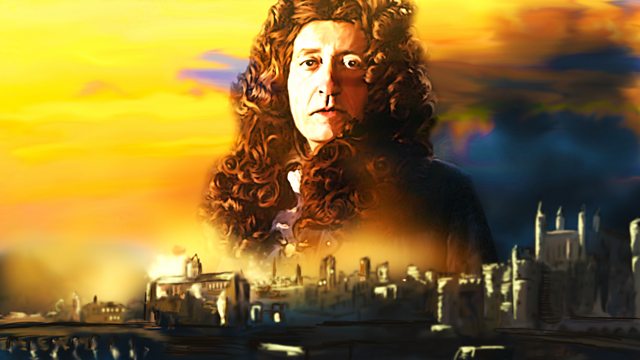 As the rebuilding of London begins, demolition work at St Paul's causes trouble for the neighbours. A fire at Sam's home threatens not just the family but his precious books.
Following the Great Fire, three different magnificent new designs have been presented to the King by Pepys' friends - John Evelyn, Christopher Wren and Robert Hooke. But plans for an ambitious new London are soon watered down. The city is losing money fast because of the disruption to trade. They must get the city back to work as soon as possible. Utopian visions are out, and compromise is the order of the day. Meanwhile, demolition work at St Paul's Cathedral causes problems with the neighbours, and another fire, this time at Sam's home in Seething Lane, threatens not only the occupants but his precious library.
By Hattie Naylor
Theme music: Gather Ye Rosebuds While Ye May, words by Robert Herrick and music by William Lawes, sung by Bethany Hughes. Lute, baroque guitar and theorbo played by David Miller. Violin and viol by Annika Gray, and recorders by Alice Baxter.
Sound by Iain Hunter
A BBC/Cymru Wales Production, directed by Kate McAll.
Credits
| Role | Contributor |
| --- | --- |
| Samuel Pepys | Kris Marshall |
| Mary Skinner | Eiry Thomas |
| Will | John Biddle |
| John Evelyn | Mathew Baynton |
| Robert Hooke | Matthew Gravelle |
| Christopher Wren | Tristan Sturrock |
| Director | Kate McAll |
| Adaptor | Hattie Naylor |
| Author | Samuel Pepys |