Main content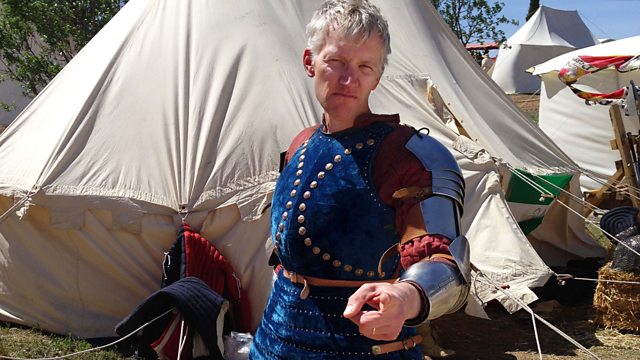 06/09/2016
Tom Holland presents divorce and betrayal in 1st-century Yorkshire, the history of county cricket and the forgotten legacy of Johann Baptist von Spix.
Tom Holland and guests discuss the stories that are Making History.
Helen Castor is joined by Stephen Chalke and former Sussex cricket captain John Barclay to discuss the origins and rather odd structure of English (and Welsh) county cricket.
Iszi Lawrence heads to North Yorkshire to hear a story of divorce and betrayal from the 1st century and the forgotten queen who was central to both.
And the former head of Friends of the Earth, Tony Juniper, takes us to South America to remind us of the achievements of the nineteenth century scientist and explorer Johann Baptist von Spix.
Producer: Nick Patrick
A Pier production for BBC Radio 4.
Last on
Holley posing at Blythe Road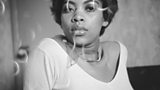 (unidentified) Miss West Indies in Great Britain contestant posing at Blythe Road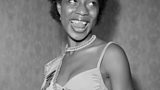 Miss Black & Beautiful Sybil McLean with fellow contestants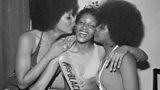 More information
Making History - Tuesday 6th September
Tom Holland discusses the stories Making History. Joining him today is the archaeologist Dr Rachel Pope from the University of Liverpool https://www.liverpool.ac.uk/archaeology-classics-and-egyptology/staff/rachel-pope/ and the writer, photographer and cataloguer of 'Britishness' Iain Aitch http://www.iainaitch.com/
Stanwick Camp, North Yorkshire
A new book which pulls together some thirty-years of archaeological exploration has just been published on a huge settlement which was, most likely, the home of Queen Cartimandua and her tribe the Brigantes. Stanwick Camp covers some 300 hectares and it's thought it was built at around the time of the Roman invasion in AD43. The book is edited by Professor Colin Haselgrove at the University of Leicester and Making History's Iszi Lawrence enlisted the help of one of Colin's former students, Dr Julia Farley who works at the British Museum to explain the significance of Stanwick and the role of Cartimandua in the Roman conquest of Britain.
Cartimandua's Capital?: The late Iron Age Royal Site at Stanwick, North Yorkshire, Fieldwork and Analysis 1981–2011is Published by the Council for British Archaeology ISBN: 9781902771984
English Heritage  http://www.english-heritage.org.uk/visit/places/stanwick-iron-age-fortifications/
Brigante's Nation http://brigantesnation.com/stanwick-hill-fort-forcett-north-yorkshire
Dr Julia Farley  http://www.britishmuseum.org/about_us/departments/staff/britain,_europe_and_prehistory/julia_farley.aspx
Professor Colin Haselgrove http://www2.le.ac.uk/departments/archaeology/people/academics/haselgrove
Raphael Albert "MIss Black and Beautiful"
3 Jpegs supplied All (C) Raphael Albert/Autograph ABP
An exhibition of photographs curated by Renée Mussai at Autograph ABP, Irvington Place in London features the work of the promoter and photographer Raphael Albert. They feature black women taking part in 'beauty queen' competitions some forty years ago or more. Ian Aitch spoke to Renee Mussai who explained that rather than a window on the sexism of the sixties and seventies , she see's these images as evidence of black female resistance in a racist world
The exhibition is on until 24th September, so why not visit and make your own mind up? More information here http://autograph-abp.co.uk/exhibitions/miss-black-and-beautiful
Dazed http://www.dazeddigital.com/photography/article/31578/1/photos-of-london-s-black-beauty-pageants-in-the-50s-raphael-albert
Victoria and Albert Museum http://www.vam.ac.uk/content/articles/s/raphael-albert2/
Raphael Albert Obituary in The Guardian  https://www.theguardian.com/theguardian/2009/dec/18/raphael-albert-obituary
Spix's Macaw and Johann Baptist von Spix
Tony Juniper, the former head of Friends of the Earth, has just written a book on the race to save what's believed to be the world's rarest bird: the Spix's Macaw. Just one is known to be alive in Brazil's thorny caatinga woodlands. The bird is named after a nineteenth-century German biologist, Johann Baptist von Spix, who Tony would like to put on the Making History plinth.
Tony Juniper is the author of What's Really Happening To Our Planet? His book Spix's Macaw: The Race to Save the World's Rarest Bird is published by Atria Books ISBN 978-0743475518
The Independent http://www.independent.co.uk/environment/the-loneliest-bird-in-the-world-5369605.html
Smithsonian Libraries  http://www.sil.si.edu/DigitalCollections/NHRareBooks/Spix/spix-introduction.htm
Linda Hall Library  http://www.lindahall.org/johann-baptist-von-spix/
Revolvy  http://www.revolvy.com/main/index.php?s=Johann%20Baptist%20von%20Spix
Broadcast