Main content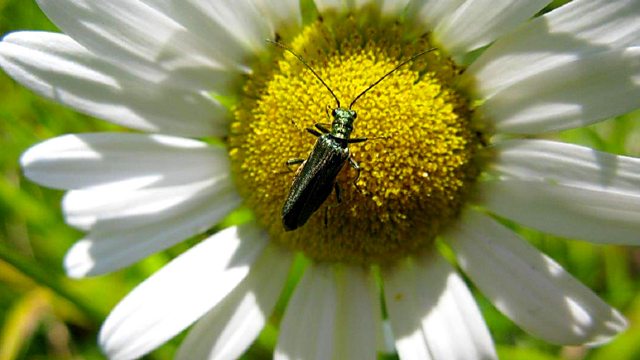 The Dance of the Dragonfiles
Chris Packham relives programmes from the Living World archives. In this programme recorded in 1994, Lionel Kelleway is on the lookout for dragonflies.
Chris Packham relives programmes from The Living World archives.
In many ways 1985 changed Raury MacKenzie-Dodds life. Idly walking along a London canal towpath a dragonfly landed on his shirt. So mesmerised was Raury by the beauty and form of this dazzling 'devils darning needle' as dragonflies are sometimes known, that a few years later he created the Ashton Water Dragonfly Sanctuary in Nottinghamshire.
In this programme from 1994 Lionel Kelleway travels to the Dragonfly Sanctuary to discover for himself why these aerial predators delight Raury so much. With them is dragonfly ecologist Erica Towner who's studies are providing a vital link between dragonflies and a changing environment.
Producer Andrew Dawes.