Main content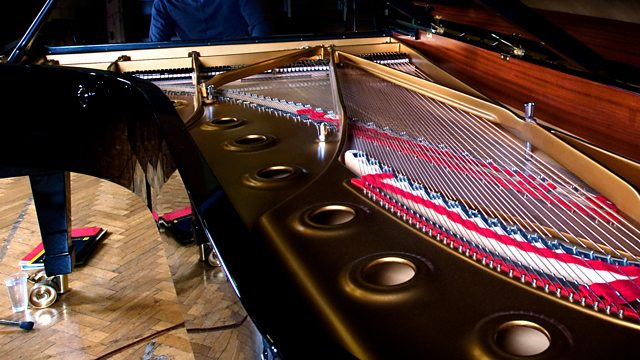 Anna Stephany, Trio Isimsiz
Anna Stephany (mezzo-soprano) and Sholto Kynoch (piano) in Schumann's Die Blume der Ergebung and Rhian Samuel's Wildflower Songbook. Plus Trio Isimsiz in Piano Trio No 3, Op 110.
This week's concerts are from festivals held in two of Britain's most beautiful areas, the Gower Peninsula and the picturesque mid-Wales market-town of Machynlleth. Today's highlights include songs by Schumann and Welsh composer Rhian Samuel's new work Wildflower Songbook, written specially for and sung by mezzo-soprano Anna Stéphany with pianist Sholto Kynoch, recorded at Machynlleth's Tabernacle, and Trio Isimsiz perform Schumann's restless last Piano Trio - written in 1851, just five years before his death - in the peaceful location of St. John's Gowerton.
Presented by Christopher Cook
Schumann: Die Blume der Ergebung, Op. 83 No. 2
Schumann: Roselein, Roselein, Op. 89 No. 6
Anna Stéphany, mezzo-soprano
Sholto Kynoch, piano
Rhian Samuel: Wildflower Songbook
Anna Stéphany, mezzo-soprano
Sholto Kynoch, piano
Schumann: Piano Trio No. 3 in G minor, Op 110
Trio Isimsiz:
Erdem Misirlioglu, piano
Pablo Hernan Benedi, violin
Michael Petrov, cello.