Main content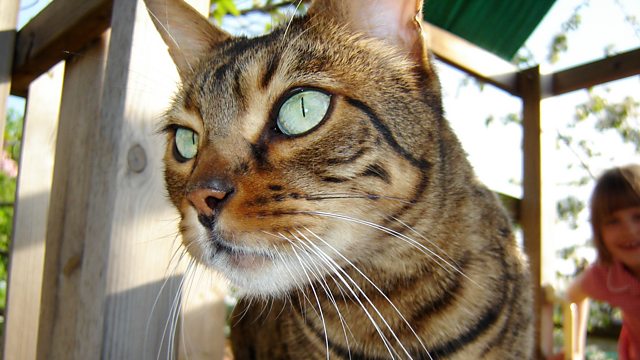 Minimum hour contracts, Cat cafes, Antibiotics in farming
New statistics on zero hour contracts. Are staff on zero and minimum hours having their employment rights protected? And cappuccinos with kitty - we visit a cat cafe.
ONS figures out this morning show an increase of a fifth in the number of people employed on zero hour contracts since the same time last year. We take a look at the rise and the fact that people are staying on these contracts for longer. Pizza Hut are paying back a 17 year girl after she spoke to You & Yours about being underpaid on a minimum hours contract. Hannah Reed from the TUC and Kate Shoesmith from the Recruitment and Employment Confederation discuss employee rights and whether they are being adequately protected.
We visit a cafe where you can pet a cat with your cappuccino. Jay Unger asks whether cat cafes are a growing trend, despite concern from the RSCPA.
As the latest Apple iphone is launched new research given to You & Yours suggests SIM-only deals are on the rise. The technology consultants Ovum say that more people are opting to keep their existing handset rather than invest in mobile contracts which bundles the latest flashy new handset with calls, texts and data.
New research from the University of Cambridge has found antibiotic-resistant e.coli bacteria in samples of pork and chicken from our biggest supermarkets. Dr Mark Holmes tells You & Yours about the danger of these superbugs in the food we eat and we ask Gwyn Jones from the Responsible Use of Medicines in Animals what farmers are doing to reduce antibiotic use in livestock after paying a visit to an organic pig farm.
Producer: Rebecca Maxted
Presenter: Winifred Robinson.
Chapters
Zero Hour Contracts

As zero-hours contract statistics are published we look at low-hour employment.

Duration: 07:55

Cat Cafés

What does it take to run a successful cat café?

Duration: 05:40

Scam Debate

What can the government do to protect fraud and scam victims?

Duration: 05:38

Apple & SIM-only

As Apple launches its iPhone 7, a growing number of people are opting to go SIM-only

Duration: 04:47

Wine

The price of European wine could rise because of the weak pound

Duration: 04:13

Animal Antibiotics

Superbugs have been found in chicken and pork in seven of the biggest supermarkets

Duration: 09:47