Main content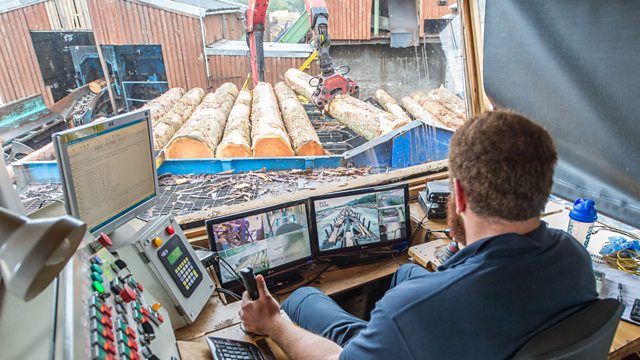 Credit Scores, Backpacks
A two-day strike is underway on Southern Rail. Comedy writer Nathaniel Tapley got so fed up with his commute on Southern Rail he wrote an ode to the company.
Today Experian, the biggest credit checking company in the world says it's making its credit score service free for everyone. Scores will be available on a new website that will provide you with a credit score and let you click through companies who may be prepared to lend to you. Until now you've had to pay £2 to see your Experian credit rating. People tend to check their credit rating when they're about to borrow or when they're refused credit. Our reporter Jess Quayle has been speaking to some people who've checked their scores.
You may have noticed trendy people carrying backpacks in bright colours. They've got a fox on them. They're from Sweden and they've been around for years but they've just recently taken off here. They're made by a company called Fee-al-Raven. You can get them in department stores and outdoor shops and online. They cost around eighty pounds. Martin Axelhed is the Chief Executive of Fee-al-Reven and we asked him why he thought the backpacks had suddenly become a fashion accessory.
You can wait a long time to get an appointment with a GP these days - the wait can be days or weeks, depending on where you live.
In England a survey for the Department of Health suggested that three out of ten people found it hard to get through on the phone and one in ten couldn't get a convenient appointment. There's a shortage of GPs and an ageing population. The governments promised there'll be 5,000 more in England by 2020. So how do you make the most of your time with the doctor when you've got that appointment? Dr Graham Easton has written a book about that. He'd a GP and trains GPs at Imperial College London. He told spoke to me earlier and explained how long people now have to wait for a GP appointment.
Would you buy art online? A lot of people do. The global art market slowing in 2015, online art sales grew by 24%. Critics say you should see art in the real world but with more and more galleries expanding to online sales, does it really matter?
Producer: Maire Devine
Editor:Chas Watkin.
Chapters
Experian

Experian says it is making it's credit score service free for everyone

Duration: 08:20

GP Appointments

How do you make the most of your time with the doctor when you've got that appointment?

Duration: 04:21

Rail Refunds

Rail passengers could be able to claim money back for much shorter delays

Duration: 05:44

Fjällräven

The backpack first designed in the 1950's is now a fashion hit

Duration: 04:06

Larching

750,000 trees have been planted across Wales, replacing larch trees felled due to disease

Duration: 06:32

Art Online

By 2020, the online art market's value will be close to $10billion

Duration: 05:23

Ballad of Southern Rail

Nathaniel Tapley has got so fed up with his commute he wrote an ode to the company

Duration: 03:33