Main content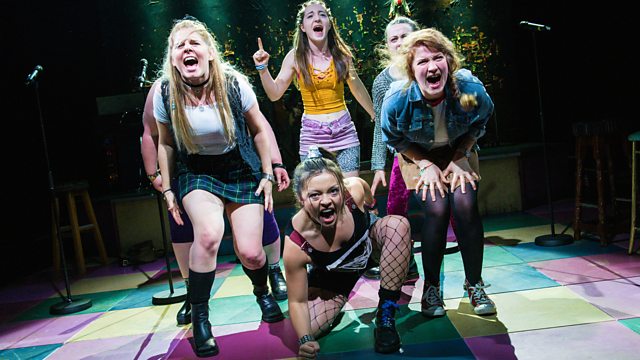 The joys of being a teenager, Alison Gopnik, Hypnobirthing explained
Programme that offers a female perspective on the world. Featuring Alison Gopnik on how children learn, and the early days of the women's trade union movement.
Hypnobirthing is increasingly being offered on the NHS. So what is it, how does it work, and to what extent is it any different from the breathing techniques offered in ante-natal classes? We'll hear from Katharine Graves, a hypnobirthing teacher & trainer, Michelle Olley, who recently gave birth to her first child using the technique, and Professor Soo Downe who has conducted the largest randomised control trial into the use of self-hypnosis in labour.
Developmental Psychologist Alison Gopnik tells Jenni how children learn, and why it's time to chuck away the parenting manuals and simply 'be' a parent.
We visit the early days of the women's trade union movement to discover another lost woman from history. Grace Oakeshott was a member of The Women's Industrial Council and a founder of the London Trade Schools for girls. But at the height of her activist career she faked her own death to start a new life. Jocelyn Robson explains why in her book Radical Reformers and Respectable Rebels.
The hit play 'Our Ladies of Perpetual Succour' is about a group of six seventeen-year-old girls from a Catholic school in Oban who travel to Edinburgh for a national choir competition. To discuss the depiction of the teenagers and the joy and freedom of being one Jenni is joined by the play's director Vicky Featherstone and eighteen-year-old Ella and seventeen-year-old Roxanne.
Chapters
Hypnobirthing

Katharine Graves, Michelle Olley and Professor Soo Downe discuss its increased popularity

Duration: 11:03

The Joys of Being a Teenager

Director Vicky Featherstone on her new play, depicting teenagers and their freedom

Duration: 10:01

Alison Gopnik

Psychologist Alison Gopnik discusses why it's time to chuck away the parenting manuals

Duration: 09:18

Grace Oakeshott

Jocelyn Robson and the secret life of Grace Oakeshott; Women's Industrial Council founder

Duration: 07:11

Credits

| Role | Contributor |
| --- | --- |
| Presenter | Jenni Murray |
| Interviewed Guest | Katharine Graves |
| Interviewed Guest | Michelle Olley |
| Interviewed Guest | Soo Downe |
| Interviewed Guest | Alison Gopnik |
| Interviewed Guest | Jocelyn Robson |
| Interviewed Guest | Vicky Featherstone |