Main content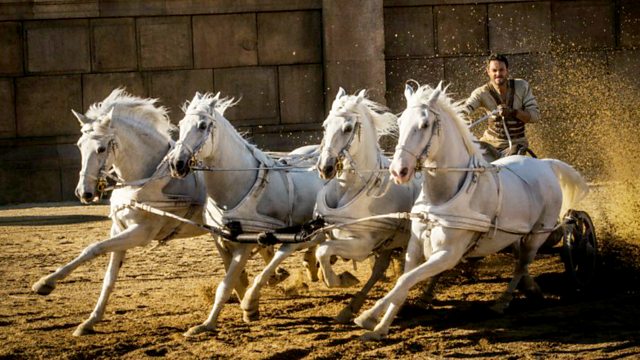 Mother Teresa's canonisation, British bell ringer shortage, Ben-Hur review
Mother Teresa is canonised but why was her sainthood fast tracked? An appeal for more bell ringers as the demand for bells booms. Is the new Ben-Hur film as good as the classic?
On Sunday, 19 years after her death, Mother Teresa will be canonised at a Mass in St Peter's Square. David Willey is in Rome ahead of the ceremony while Mike Wooldridge returns to Kolkata to report on her legacy. He hears why some people in the Indian city are still critical about her work there.
Ahead of a threatened expose in a Sunday newspaper, the Bishop of Grantham says he is gay and in a 30 year relationship. He tells William how he believes the Church should move forward on issues of human sexuality.
For the past two years the Church of England has held meetings to allow clergy and laity to talk about their differences on issues around human sexuality. Later this month, at a meeting of the House of Bishops, the church will discuss what to do next. Trevor Barnes hears why some churches are threatening to split and form a 'shadow synod' if the church moves in a 'liberal direction'.
In 1959, Ben Hur won 11 Oscars and became a cinema classic so how does the latest remake released this week compare? Film critic Richard Fitzwilliams reviews the latest biblical blockbuster for Sunday.
Two thirds of Muslims worldwide are under 30 and have grown up in the shadow of the terror attacks of 9/11. In her new book, Generation M, Shelina Janmohamed tells William how this modern, self empowered generation are shaping the world around them.
A poll for BBC local radio reveals there is a shortage of people training to become bell ringers while the demand for bells at weddings and other ceremonies is increasing. We send William off for his first lesson in bell ringing and Kate Flavell from the Central Council of Bell Ringers explains why there is a recruitment problem.
Producers:
David Cook
Peter Everett
Series Producer:
Amanda Hancox.
Last on

Clips

Chapters
Saint Teresa

19 years after her death, Mother Teresa will be canonised at a Mass in St Peter's Square.

Duration: 04:34

LGBT Split

14 C of E clergy want more to be done to include LGBT people in the life of the church.

Duration: 07:24

Generation M

Author Shelina Janmohamed talks about her new book 'Generation M'.

Duration: 04:48

Ben-Hur

In 1959, Ben Hur won 11 Oscars and became a cinema classic so how does the remake compare?

Duration: 05:34

Bell Ringing

A poll for BBC local radio reveals a shortage of people training to become bell ringers.

Duration: 05:21

Mother Teresa In Kolkata

Mike Wooldridge returns to Kolkata to report on the legacy of Mother Teresa.

Duration: 07:08

Bishop Of Grantham

The Bishop of Grantham is the first Church of England bishop to declare he is in gay.

Duration: 07:39

Broadcast

All the colours of the rainbow