Main content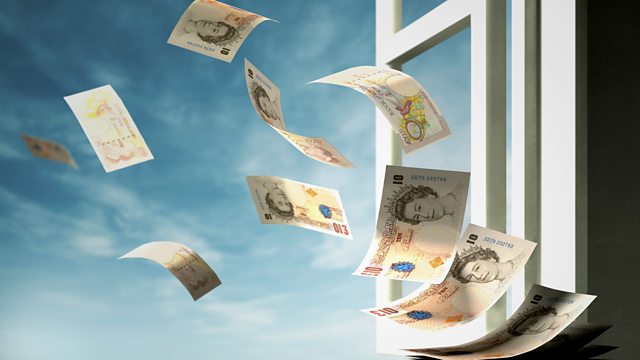 Dire time for savers with more rate cuts
Dire time for savers. Some accounts pay just 0.01%. Who's to blame when a self managed pension goes wrong? Tax sting in the tail for some people with managed service companies.
Millions of savers are being hit by further cuts in interest rates, making it especially difficult for people who rely on the income from their savings. For the first time, the average easy access rate has fallen below 0.5%, while cash Isa rates fell below 1%. This follows the Bank of England's decision to cut base rates by 0.25% on 4 August, with the expectation of further cuts if necessary. As a result, savings rates were reduced on 354 products last month. What can savers do? Charlotte Nelson from the comparison website, Money Facts, joins the programme.
A law firm is planning action against some providers of self managed pension investments or SIPP's. SIPPS give people more flexibility over the management of their own pension pot- including what to invest in. The action centres on the claim that providers didn't carry out adequate checks before processing millions of pounds of investor's money into unregulated investment schemes, which are not FCA authorised. Some of those high risk schemes either failed or turned out to be scams.
Michael Cotter from Waterside Legal, the firm behind the action, and John Moret, a SIPP industry expert discuss the issue of who is to blame when a SIPP investment goes wrong.
Thousands of people in social work and other professions face large and unexpected tax bills after HMRC won a court case about what are called managed service companies - MSCs. They are set up by people who work through a separate company which then rents their services to a firm instead of them being taken on as a regular employee. Many firms prefer that arrangement to avoid the liabilities and costs of being an employer. The worker can gain big savings by paying less tax and national insurance. Now HMRC wants that money back. And the bills are huge. Many face bankruptcy. Money Box talks to health professional Laura who found she owed HMRC almost £12,000, including penalties and fees. The programme also speaks to tax expert David Kirk.
Bank error in your favour. People who had a student current account with RBS or Natwest between 2002 and March this year will be receiving a refund of overdraft charges that should never have been taken. The bank gives students interest-free overdrafts. But they are given the option to increase their overdraft limit by up to £500. And the banks did charge interest on the top-up amount. However, the bank discovered earlier this year that the terms and conditions continued to day that there were no charges on student account overdrafts. So student customers should have been paying no charges at all. David Crawford, Head of Current Accounts, at Natwest/RBS, explains how they will contact people owed a refund.