Main content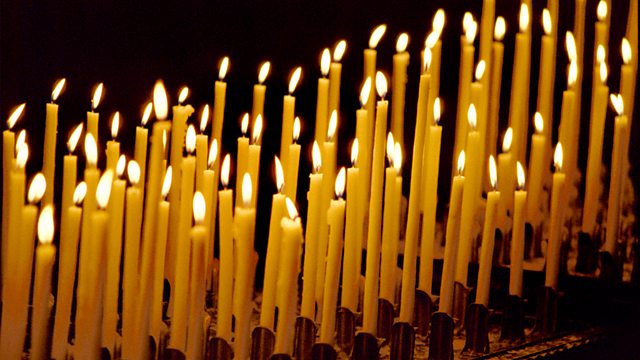 25/08/2016
A spiritual comment and prayer to begin the day with Shaunaka Rishi Das, Director of the Oxford Centre for Hindu Studies.
Shri Krishna Janmastami
Good Morning. Today is the birthday of Lord Krishna - Shri Krishna Janmastami. Hundreds of thousands of Hindus in this country will visit temples today and the joyful festivities will go on 'til midnight.
Why does Krishna inspire such joy? It's in the name. Krishna's name means all-attractive. The one who is attractive to everyone, and who is attracted to everyone. The name speaks of the loving relationships Krishna inspires. He is considered to be the embodiment of love.
Krishna stories are rural, set in his land of Vrindavan. There he is a young boy who, with his friends cares for the cows. No one there reveres him as God. They just love him, are overwhelmed with love for him, they care nothing for philosophy or religion.
In Vrindavan, one of Krishna's friends is reported as saying, "My dear friends, the cows are charmed as soon as they hear Krishna's flute. It sounds to them like the pouring of nectar, and they immediately spread their long ears just to catch the liquid nectar of the flute. As for the calves, they are seen with the teats of their mothers pressed in their mouths, and they cannot suck the milk. They remain struck with devotion, and tears glide down from their eyes, illustrating vividly how they are embracing Kṛiṣhṇa heart to heart."
This intimate example of being in love will be shared today. Devotees of Krishna will discuss the wonders of how to love and the joy of being loved. How love is something we do as well as feel, something we offer without expectation of return, and how the perfection of love is experienced with perfect Krishna.
My dear Krishna, learning to share with you heart to heart, and then in all my relationships is so simple, beyond formula, and full of kindness. Thank you.
Hare Krishna.