Main content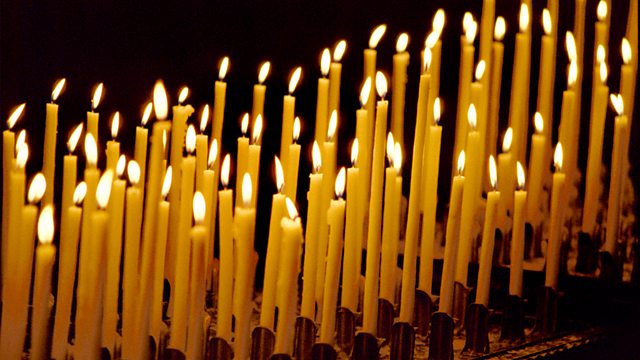 23/08/2016
A spiritual comment and prayer to begin the day with Shaunaka Rishi Das, Director of the Oxford Centre for Hindu Studies.
Religion and Religions
Good morning. I was a member of a small Krishna temple in Dublin in 1980. I was nineteen years old and training to be a Vaishnava priest.
During my training I spent many a day on O'Connell Street speaking to passers-by and distributing literature about my faith.
On Saturday mornings I began to regularly meet another nineteen year-old, a trainee catholic priest. With equally matched teenage righteousness we quoted scripture at each other as if it was our superpower. Over time and through passionate debate we began to realise that we shared a similar quest for truth, similar principles, and our understanding of God in our lives. Our religion separated us but we began to wonder if that need be the case. Eventually we resolved to tell our superiors about our meetings and how we found mutual inspiration in our challenging friendship.
A week later we met again and found that our mentors both had the same response - responses which did not lack in empathy but which were a firm recommendation that we did not meet again. We were too young in our training to confuse ourselves with such friendships, they said.
As young trainees, we felt no choice but to accept their conclusion - superheroes no more. We parted and we never met again.
Thus it was in those days and I've always looked back on this incident with regret, even though we've opened up so much I find that this recommendation is still sadly, possible. I have enriched myself with such friendships ever since.  Facing the challenge of honest and open discussion in a host of encounters, that has been the making of me.
Lord, I pray that my friend became the priest he wanted to be, and that my idea of religion will never stand in the way of my relationship with God, and with others.
Hare Krishna.