Main content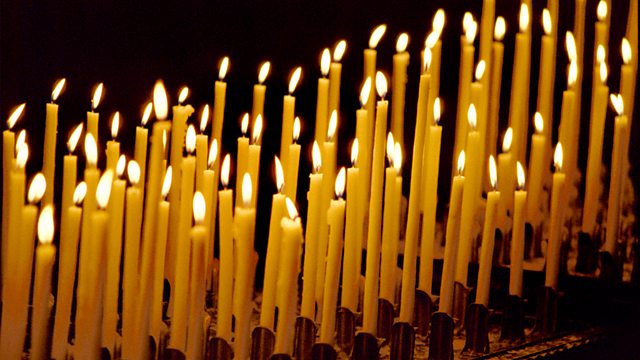 22/08/2016
A spiritual comment and prayer to begin the day with Shaunaka Rishi Das, Director of the Oxford Centre for Hindu Studies.
A Tony Maloney
Good morning. Tony Maloney decided to go for a walk on a cliff path. It was a windy night and suddenly a gust caught Tony and blew him over the edge. Somehow he managed to catch onto a root sticking out from the cliff face and clung desperately twenty feet from the top and seventy feet from the bottom. He dangled precariously.
His mind raced, and looking heavenward, he cried, 'Is there anybody up there? I really need your help now. I've tried to be good and if there's anybody there please, please save me.' Lightening flashed and thunder crashed and a booming voice resounded. 'I am here and I will save you. I will put my hand underneath you and you will drop into the palm of my hand and you will be saved.'
Tony clung and asked, 'Is there anybody else up there?'
I identify with poor Tony. Like Tony, I find that in times of trouble I ask for help, and then find myself giving feedback - as if my review will improve service. The story also reminds me of Arjuna, Krishna's friend in the Hindu classic Bhagavad-Gita.
Arjuna was served a Tony Maloney - an impossible dilemma. He was faced with committing violence but he wanted no part in it. The whole Bhagavad-Gita is based on Arjuna's humble plea for help and, unlike Tony, his ability to accept it when it was offered.
Difficulty and adversity are a very natural part of our lives that can't be avoided. We all have to learn how to deal with suffering, and loss, and grief as we grow - and facing them will help us grow. But we never grow alone.
I pray that I can humbly accept the help you offer me every day Lord, gratefully like Arjuna, with a heart and a half, and learning from my difficulty to be able to help others as well.
Hare Krishna.