Main content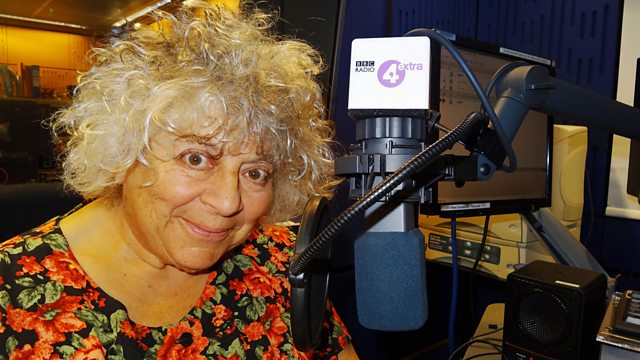 Miriam Margolyes' Adventures in Radio
Actress Miriam Margolyes looks back over her 50-year career on BBC Radio and chooses her some of her own favourite performances.
Much-loved actress Miriam Margolyes looks back over her radio lives, choosing some of her favourite performances from the BBC Radio Archive.
Despite winning awards (BAFTA), Miriam's on the record as saying she has many regrets in her stage career, but when it comes to her radio back catalogue, she's immensely proud. Since she joined the BBC Radio Drama Repertory Company in 1965 – radio has been a true love.
Miriam's choices include:
* Sentimental Journey (Radio 4 1999) where she made an emotional trip to Belarus, with Arthur Smith to find out more about her family history;
* After Albert (Radio 4 1996) where she plays a feisty Queen Victoria, with surprising desires, after the death of Prince Albert;
* The Queen and I (Radio 4, 1992) in a Sony Radio Academy Best Actress winning performance, Miriam brings to life Sue Townsend's (Adrian Mole) comic tale about the House of Windsor, whose members are rather down on their luck;
* The Child (1979, Radio 4) where she stars in Olwen Wymark's sensitive story about a mother caring for her daughter who has profound mental health issues;
* Dickens' Women (Radio 4, 1991) Miriam chooses a favourite character, Miss Havisham, from her celebrated one-woman show stage show, recorded for Radio 4;
* The Picnic (Radio 3, 1985) Miriam stars with Timothy West in Anthony Horowitz's powerful story based on a real event in the Soviet Union in 1981;
* Singular Women, (Radio 4, 1997) Miriam becomes Stella, the manageress of a chocolate shop, demonstrating the power of the radio monologue to create a magical link of imaginations between an actor, a character and the listener.
Producer: Peter McHugh
Made for BBC Radio 4 Extra and first broadcast in August 2016.