Main content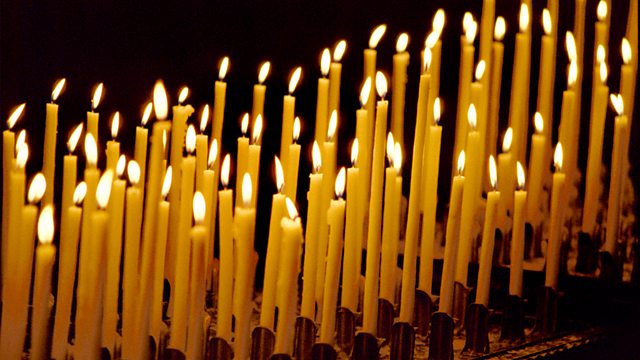 03/09/2016
A spiritual comment and prayer to begin the day from the Greenbelt Festival with Canon Mark Oakley.
Script
Good morning. If I said to you now 'here is the news', you would probably sit up and start to listen in for the facts of the day - truths about events, places and people. But if instead I said to you 'once upon a time' I suspect that you would be equally expectant for truth but, this time, you would have tuned in to hear it arrive in another form, that of story – such as the ones Jesus told.
I wonder how people tune their ears when they walk into a church or place of worship? Do they think they have walked into a newsroom, a place for facts and responses to them? Or, have they walked into a space that needs the ears, the heart and the mind to be tuned in differently? Wrong expectations would be confusing and might make us miss something important.
I believe that when people walk into a place of worship they have walked into a poem.
Poetry is the native language of the person of faith. It's when we forget this and get literalistic that troubles usually begin. The scriptures, hymns, prayers and movement of a religious service all come together as poetry in motion. And poetry is vital because it is the soul-language that distils, that invites us to disbelieve our first impressions, that pushes our contours into new recognitions of the world and ourselves. It does this not by resolving the mysteries of life and faith, but by deepening them. Faith, after all, believes that God is in this world as poetry is in the poem.
Creative God, teach us this day to give thanks for the sacrament of language, for words and resonances and challenge, and bless, we pray you, the work of our poets. Amen.