Main content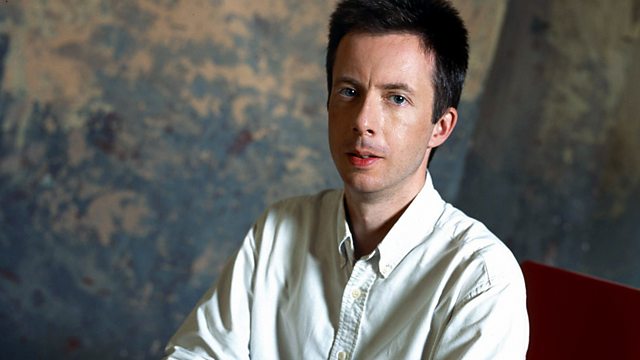 Organ music by Liszt and Reger
John Shea presents an organ recital of music by Liszt and Reger given at the 2015 Lucerne Piano Festival.
John Shea presents an organ recital of Liszt and Reger from the 2015 Lucerne Piano Festival.
12:31 AM
Liszt, Franz (1811-1886)
Prelude and Fugue on the Name BACH, S.260
Elisabeth Zawadke (organ)
12:48 AM
Liszt, Franz (1811-1886)
Variations on a Theme of Bach ('Weinen, Klagen, Sorgen, Zagen') S.673
Elisabeth Zawadke (organ)
1:09 AM
Reger, Max (1873-1916)
Organ Sonata No.2 in D minor, Op.60
Elisabeth Zawadke (organ)
1:36 AM
Reger, Max (1873-1916)
Motet: 'Ach Herr, strafe mich nicht' (Op.110 No.2)
Danish National Radio Choir, Stefan Parkman (conductor)
1:54 AM
Bach, Johann Sebastian (1685-1750)
Solo Cello Suite No.4 in E flat major (BWV.1010)
Guy Fouquet (cello)
2:19 AM
Vivaldi, Antonio (1678-1741)
Concerto in C major, RV.444 for recorder, strings & continuo
Il Giardino Armonico, Giovanni Antonini (recorder/director)
2:31 AM
Mahler, Gustav (1860-1911)
Symphony No.2 in C minor, 'Resurrection'
Henriette Bonde-Hansen (soprano), Charlotte Hellekant (mezzo-soprano), Voci Nobili, Seim Sangkor and Follese Male Choir, Bergen Philharmonic Choir and Orchestra, Andrew Litton (conductor)
3:54 AM
Tchaikovsky, Peter Ilyich [1840-1893]
Meditation (Op.72 No.5)
Yulianna Avdeeva (piano)
3:59 AM
Giuliani, Mauro (1781-1829)
6 Variations for violin and guitar (Op.81)
Laura Vadjon (violin), Romana Matanovac (guitar)
4:08 AM
Luzzaschi, Luzzasco [c.1545-1607]
O primavera, for solo soprano and continuo; O dolcezze d'Amore, for 3 sopranos and continuo
Tragicomedia
4:16 AM
Leo, Leonardo (1694-1744)
Cello Concerto in D minor
Werner Matzke (cello), Concerto Köln
4:31 AM
Kuula, Toivo (1883-1918)
Prelude and Fugue for orchestra (Op.10)
Finnish Radio Symphony Orchestra, Pertti Pekkanen (conductor)
4:41 AM
Mendelssohn, Felix (1809-1847)
4 songs from Im Grünen (Op.59): No.1 Im Grünen; No.4 Die Nachtigall; No.5 Ruhetal; No.6 Jagdlied
BBC Singers, Stephen Cleobury (conductor)
4:50 AM
Dvorák, Antonín (1841-1904)
Slavonic Dance in F major (Op.46 No.4)
James Anagnoson and Leslie Kinton (pianos)
4:57 AM
Telemann, Georg Philipp (1681-1767)
Violin Sonata in F major - from Essercizii Musici
Camerata Köln
5:07 AM
Donizetti, Gaetano (1797-1848)
Una furtiva lagrima' - Nemorino's Romance from the opera "L'Elisir d'amore" (The Elixir of Love), Act 2 Scene 8
Volodymyr Hryshko (tenor), Ukrainian National Opera Orchestra
5:13 AM
Dukas, Paul (1865-1935)
The Sorcerer's Apprentice - symphonic scherzo for orchestra
Orchestre National de France, Charles Dutoit (conductor)
5:25 AM
Brahms, Johannes (1833-1897)
Violin Sonata No.3 in D minor (Op.108)
Marianne Thorsen (violin), Håvard Gimse (piano)
5:47 AM
Beethoven, Ludwig van [1770-1827]
Piano Sonata No.14 in C sharp minor 'Quasi una fantasia' (Moonlight) (Op.27 No.2)
Aldo Ciccolini (piano)
6:03 AM
Sibelius, Jean [1865-1957]
Symphony No.6 (Op.104) in D minor
Concertgebouw Orchestra, Colin Davis (conductor).