Main content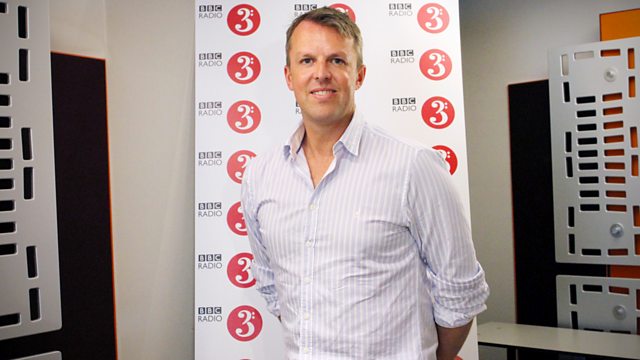 Monday - Sarah Walker with Graeme Swann
With Sarah Walker. Including My Favourite Monteverdi Madrigals; Musical challenge; Cricket broadcaster Graeme Swann's musical selections; Music in Time: William Cornysh.
9am
My favourite... Monteverdi madrigals. There's an Italian flavour in the air this week as Sarah shares a selection of her favourite Monteverdi madrigals. These works condense extraordinary depths of feeling into just a few minutes and range from tales of ardent lovers and the cruelty of fate, to musical evocations of nature and the battlefield. We'll hear madrigals spanning Monteverdi's lifetime, including the progressive Fifth Book with its striking dissonances, and one of his most celebrated masterworks, the Eighth Book: Madrigals of Love and War. The line-up includes the sensual and theatrical Lamento della ninfa ('The nymph's lament'), Hor che'l ciel e la terra ('Now that the sky and the earth') and the melancholy O gloriose martyr.
9.30am
Take part in our daily musical challenge and identify the place associated with a well-known work.
10am
Sarah's guest is the cricket broadcaster and former international cricketer, Graeme Swann. Graeme was part of three Ashes-winning teams and was regarded as one of the greatest spin bowlers in the world. In his 60 Test matches Graeme took 255 Test wickets, a total that put him sixth on the all-time list of English bowlers. He also made dozens of one-day international appearances and Twenty20 internationals, being part of the team that won the T20 World Cup in 2010. Since retiring from cricket, Graeme has been a summariser for the BBC's ever-popular Test Match Special. Throughout the week Graeme will be talking about his cricketing career and sharing a selection of his favourite classical music, including works by Mozart, Tchaikovsky and Ravel.
10.30am
Music in Time: Renaissance
Sarah places Music in Time. Today she heads back to the Renaissance era to look at William Cornysh - a true 'Renaissance man'. Not only a fine composer and church musician, Cornysh was also celebrated as a poet, dramatist and actor. We'll hear examples of music that he wrote for both liturgical and secular contexts.
Music Played
MY FAVOURITE...MONTEVERDI MADRIGALS

PROMS ARTIST OF THE WEEK: SEMYON BYCHKOV

GRAEME SWANN'S CHOICE NO.1

GRAEME SWANN'S CHOICE NO.2

GRAEME SWANN'S CHOICE NO.3

MUSIC IN TIME: RENAISSANCE
Mapping the Music
Answer: Covent Garden
The music played:
Coates
London Suite: Covent Garden (Tarantelle)
London Pops Orchestra
Frederick Fennell (conductor)
MERCURY
Enter the Essential Classics Proms Competition 2019!