Main content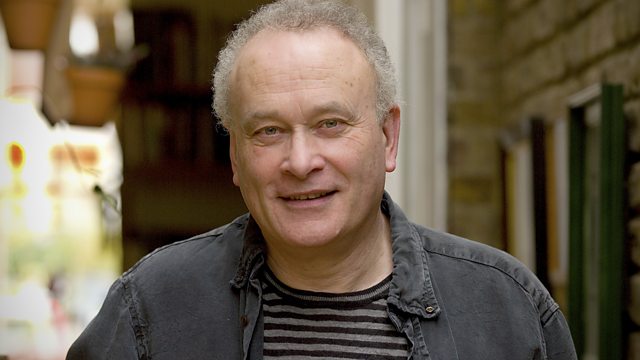 Colin Matthews and Philip Glass
Ivan Hewett talks to composer Colin Matthews and introduces three of his orchestral scores. Plus music by Philip Glass and Modern Muses: Michael Nyman and Hilary Summers.
Colin Matthews at 70 and Philip Glass's Icarus at the Edge of Time
Ivan Hewett talks to Colin Matthews about three dazzling orchestral scores, recorded especially for tonight's Hear and Now in MediaCity, Salford as part of the Royal Northern College of Music's recent In Focus series.
Premiered at the BBC Proms in 2010, Colin Matthews's Violin Concerto is daring in its anti-heroic quality as the solo violin floats above an orchestral haze conjured up with typically brilliant orchestration. Threnody - dedicated to the memory of Toru Takemitsu - and Broken Symmetry date from the 1990s and form part of a much larger cycle. Colin Matthews describes Broken Symmetry as like a machine going out of control.
Also tonight, Philip Glass's Icarus at the Edge of Time; discover the boy who challenges the awesome power of a black hole and the unyielding forces of Einstein's theory of general relativity. Originally created as part of a spectacular science fiction film created and directed by AL and AL and based on a stunning book by the world-renowned theoretical physicist Brian Greene the BBC Philharmonic give this UK premiere with Brian Greene as the narrator.
Colin Matthews: Violin Concerto; Threnody; Broken Symmetry
Daniel Pioro (violin), BBC Philharmonic, Clark Rundell (conductor)
c. 11.00pm Modern Muses
Michael Nyman and contralto Hilary Summers discuss a 20-year musical collaboration, including Nyman's 2014 'War Work'.
c. 11.20pm
Philip Glass: Icarus at the Edge of Time
Brian Greene (narrator), BBC Philharmonic, Duncan Ward (conductor)
Image of Colin Matthews (c) Maurice Foxall.
Stockhausen's Gruppen – What's the Big Deal?