Main content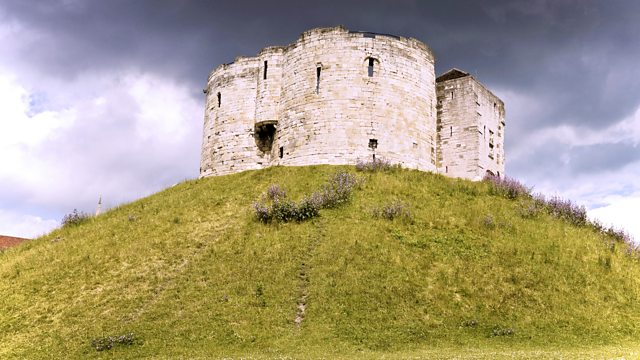 The Rebellious Tongues of the North
Melvyn Bragg looks at the turbulent years of rebellion which swept across the north of England, and the idea of 'northern' speech.
Episode Four is the story of rebellion and dissent in the north - and the way northern dialect is beginning to be marginalised and even mocked. Melvyn Bragg begins at Clifford's Tower in York, site of a Norman fortress built to keep the north under control. It was also the site centuries later, where Robert Aske - one of the leaders of The Pilgrimage of Grace (a great Catholic Rebellion) was executed. It's in York that St Margaret Clitherow was tortured to death. Melvyn goes to Riveaulx Abbey in North Yorkshire and finds evidence that the monks were on the brink of producing high quality cast iron and even blast furnaces. If the Reformation hadn't happened could the Industrial Revolution have begun here hundreds of years earlier? Melvyn examines how the south is coming to view the north - and its dialect. There is an idea that northern kinds of English are less prestigious. An idea that persists. Melvyn discusses this with Joan Bakewell. The poet Simon Armitage celebrates the speech patterns of the medieval poetic masterpiece 'Sir Gawain and the Green Knight' and Melvyn meets Dame Judi Dench who remembers her time performing the York Mystery Plays.
Contributors
Jonnie Robinson, British Library
Joan Bakewell
Simon Armitage
Judi Dench
Toby Gordon
Natalie McCaul, Yorkshire Museum
Dr Sarah Bastow, University of Huddersfield
Susan Harrison, English Heritage
Prof Andy Wood, Durham University
Producer: Faith Lawrence.
Last on
Melvyn Bragg and Natalie McCaul, Curator of Archaeology, Yorkshire Museum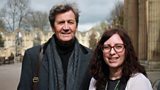 Boar Badge worn by King Richard III's supporters – part of Yorkshire Museum's collection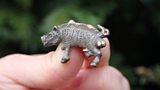 Melvyn Bragg and relic of St Margaret Clitherow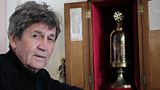 Melvyn Bragg and Dr Sarah Bastow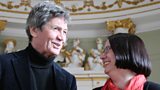 Melvyn Bragg and Toby Gordon who played Lucifer in the 2016 York Mystery Plays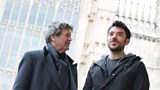 Melvyn Bragg and Susan Harrison, Collections Curator at English Heritage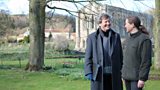 Rievaulx Abbey, Yorkshire
Professor Andy Wood with Melvyn Bragg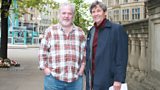 Melvyn Bragg and Simon Armitage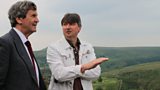 Broadcasts