Main content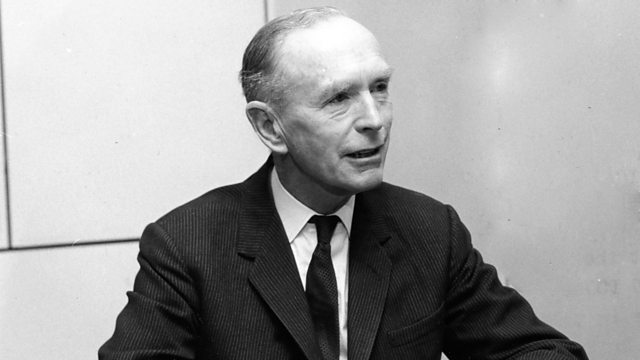 Sir Alec Douglas-Home's Matchsticks
David Cannadine explores political fame and defining objects: Sir Alec Douglas-Home and his matchbox economics. From 2016.
Professor Sir David Cannadine explores political fame and image by looking at how an object or prop, whether chosen deliberately or otherwise, can come to define a political leader.
Sir David looks at the significance of these props of power - what they mean and what they become, and what happens when, almost inevitably, Prime Ministers lose control of their image and their props take on a hostile meaning, very different from their original intentions.
The aristocratic Sir Alec Douglas-Home appeared removed both from the majority of the British people and, to some extent, the modern world itself. He showed the depth of his inexperience when he casually commented to a reporter that he used matchsticks to help him understand economic problems. "When I have to read economic documents I have to have a box of matches and start moving them into position to simplify and illustrate the points to myself."
It was a gift for Leader of the Opposition, Harold Wilson, who used the matchstick comment to goad and embarrass the Conservative Prime Minister at every opportunity. The matchsticks came to define Sir Alec's inadequacies as leader and, when it came to problem-solving, his ultimately successful opponent Wilson was more familiar with slide rules than matchsticks.
Home's premiership was the second briefest of the twentieth century, lasting just two days short of a year. Who knows what would have happened if Sir Alec hadn't made that careless matchstick comment.
Producer: Melissa FitzGerald
A Blakeway production first broadcast on BBC Radio 4 in August 2016.
Last on
Broadcasts