Main content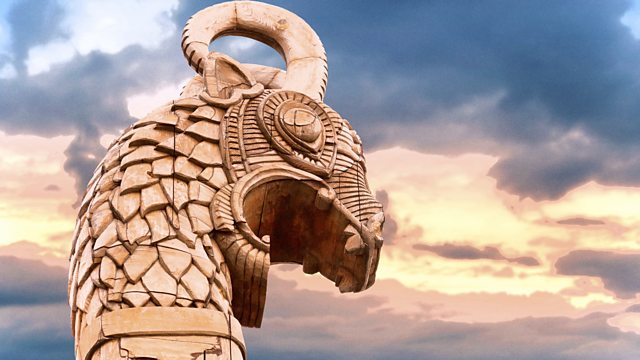 Invasion: Vikings and Normans
Melvyn Bragg looks at the mark left on the north of England by the invading Vikings and Normans.
In programme 3 Melvyn Bragg tells the stories of two sets of Vikings who left a permanent mark on the North of England - the Scandinavians who came from the East and the Norsemen who had alchemised into Normans, and came from the South. The Vikings shaped the English language and it is suggested that the key to their linguistic imprint on the North is likely to have been down to Viking women, as well as men, settling in this region, passing the language onto their children. Evidence of Viking presence persists today: scree, fell, gable, gill, tarns, rake, horse, house, husband, wife and egg. All Norse words. Melvyn visits the Gosforth Cross, which blends Anglo Saxon Christianity with Pagan Norse mythology. The cross is unique. There's no other like it anywhere in the world. The North then became victim to their distant cousins the Normans, who swept northwards with savage force, laying waste to much of it - the infamous harrying of the north. The increasing power of London and the south began to take real shape and the north looked to the Scottish Kings, in some cases preferring Scots rule to that of the distant southern monarchs.
Contributors
Professor Judith Jesch, University of Nottingham
Dr Matthew Townend, University of York
Professor Nick Higham, University of Manchester
Professor Keith Stringer, Lancaster University
Bill Lloyd
Producer: Faith Lawrence.
Melvyn Bragg and Dr Matthew Townend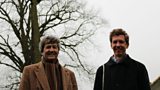 Gosforth Cross at St Mary's Church, Gosforth, Cumbria
Melvyn Bragg and Professor Judith Jesch