Main content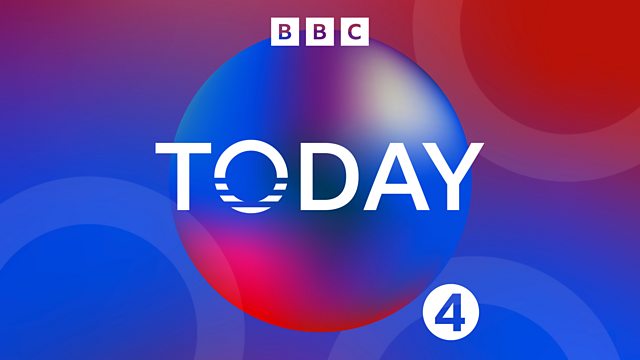 30/08/2016
Morning news and current affairs. Including Sports Desk, Weather and Thought for the Day.
Last on
Today's running order
All subject to change
0653
Figures obtained by BBC News show that more than 27,000 people have been arrested by police for illegally entering Britain over the last three years. Madeleine Sumption is director of the Migration Observatory at the University of Oxford.
0709
The Italian Coast Guard says 6500 migrants were rescued from the Mediterranean Sea on Monday, making it the busiest day in years. Laura Lanuza is from the Spanish charity Proactive Open Arms which was involved in the rescue of 3000 people yesterday.
0712
Almost a third of patients in England and Wales are being given the wrong initial diagnosis after a heart attack - with women having a far higher chance of being affected, a study suggests. Dr Chris Gale is associate professor at University of Leeds and lead author of the research.
0719
Shareholders of the British chip designer ARM Holdings will vote today on whether to approve the acquisition of the company by Japan's SoftBank. Eileen Burbidge is a partner at Passion Capital and is the Treasury's special envoy for Fintech.
0731
Home Secretary Amber Rudd is due to meet her French counterpart in Paris later, amid calls for British border controls in Calais to be reviewed. Charlie Elphicke is MP for Dover and Deal.
0742
In The Archers this week Helen Titchener will appear in court charged with the attempted murder and wounding with intent of her husband Rob. The trial will bring to a climax the controversial three-year storyline that saw Rob's controlling and abusive behaviour towards Helen culminate in her stabbing him. Nigel Pascoe QC is a specialist practitioner in criminal jury advocacy.
0749
Apple could be ordered to pay billions of euros in back taxes in the Republic of Ireland by European Union competition officials. Brian Lucey is professor in finance at Trinity College Dublin.
0810
More on the news that a third of people are being given the wrong initial diagnosis after a heart attack: Lisa Price is a 49-year-old nurse from Bolton who had a heart attack and Dr Sarah Clarke is a consultant cardiologist at Papworth hospital and President of the British Cardiovascular Society.
0820
US actor Gene Wilder, remembered by many for his lead role in Willy Wonka & the Chocolate Factory, has died at the age of 83. Alan Yentob is presenter of the BBC One arts series Imagine.
0829
This year sea ice in the Arctic has been melting at one of the highest rates on record. Peter Wadhams is professor of Ocean Physics at the University of Cambridge and author of A Farewell To Ice.  
0835
Author Joseph Stiglitz has written a book The Euro and Its Threat to the Future of Europe in which he cites the failure to create a set of institutions that enable a region of Europe's diversity to function effectively as the cause of the euro's flaws.  He joins us on the programme.
0843
Could the final peace deal in Colombia, since the ceasefire came in to effect, complete its rebranding making it more appealing to tourists? Mike Power is co-author of the Lonely Planet guide to Columbia and Charles Nicholl is author of The Fruit Palace – an account of his travels in Colombia in the eighties.
0848
It is sixty years since the Suez crisis started - an episode in British history often seen as signalling the decline of British Empire. Peter Frankopan is a senior research fellow at Worchester College and author of The Silk Roads: A News History of the World and Alex Von Tunzelmann is the author of Blood and Sand.
Broadcast