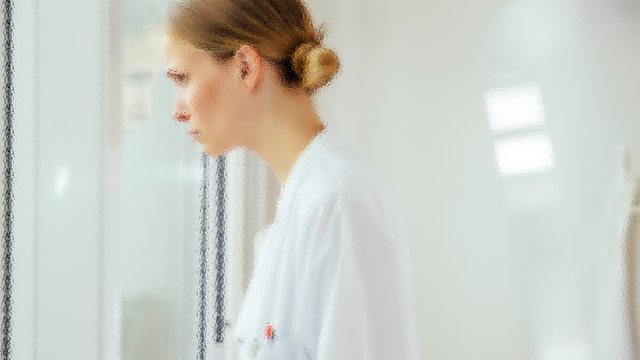 Junior Doctors: A Matter of Life and Death
Consultant anaesthetist Dr Kevin Fong explores how doctors cope when things go wrong.
In the third and final part of our series looking at the experience of being a junior doctor we look at the social and legal pressures on doctors. Complaints against the medical profession are now far more common than they used to be. In some cases doctors may face legal action, including manslaughter charges. Coupled with this, being a doctor is a high stress occupation and doctors are especially bad at dealing with their own health issues. Societal changes over recent decades have had an impact on the status of doctors. In the past patients didn't question their doctors' decisions, but now, with the increasing spread of medical knowledge and complexity of the way modern medicine is delivered, we can expect to be much more involved in decisions about our care.
For junior doctors in the profession now, just how do they cope with all these differing pressures and still give their best for patients? Consultant anaesthetist Dr Kevin Fong, a doctor for nearly 20 years, investigates.
More episodes
Next
You are at the last episode