Main content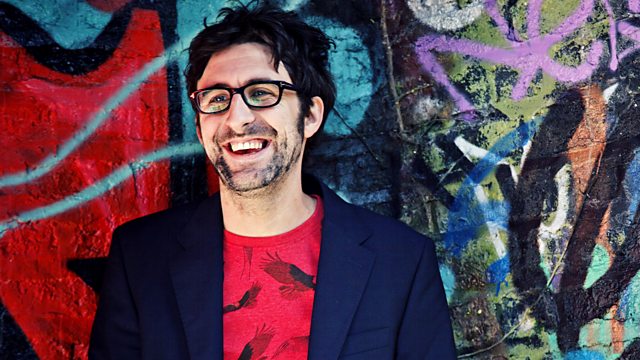 Possessions
We spend a lot of life accruing stuff, but does it really make us happy? Mark Watson attempts to make sense of life, assisted and impeded by Sam Simmons and Will Adamsdale.
New series from multi-award winning Mark Watson. Assisted and impeded in equal measure by henchmen Sam Simmons and Will Adamsdale, he revives his quest to make some sort of sense of life, against the backdrop of a world that has, in recent times, come to seem even more peculiar than usual.
The tenacious trio take on some of human life's central topics - family, spirituality, Scandinavia. Watson peddles his unique, high-octane stand-up while Simmons and Adamsdale chip in with interjections which include (but are not limited to) music, shopping lists, life advice, stunts, avant-garde offerings and divvy interactions.
Expect big laughs, controlled chaos and an attempt to answer the one question none of us can quite escape from - what exactly is going on?
This week, the theme is possessions. We spend a lot of life accruing stuff. Does it really make us happy? Would we be better off throwing it all in the river? Is there a middle ground where we can throw most of it in the lake, but keep our car because it's useful?
Mark Watson is a multi-award winning comedian, including the inaugural If.Comedy Panel Prize 2006. He is assisted by Sam Simmons, winner of Fosters Edinburgh Comedy Award 2015, and Will Adamsdale who won the Perrier Comedy Award in 2004.
Produced by Lianne Coop
An Impatient production for BBC Radio 4.