Main content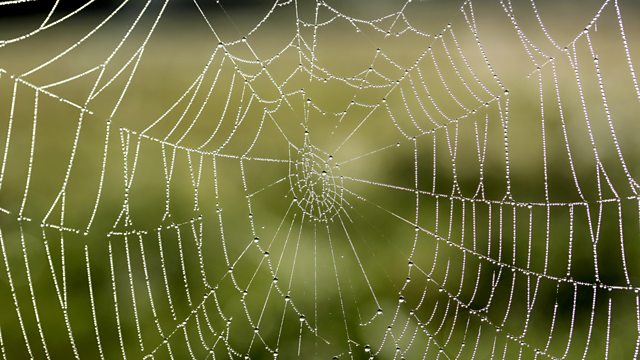 Spider
Brett Westwood looks at the nature and culture of the spider and follows its various weavings through the human imagination.
Brett Westwood blows away the cobwebs to reveal tales of spiders as objects of fear, merciless femmes fatales and tricksters too. Featuring interviews with the Natural History Museum's spider curator Jan Beccaloni, naturalist Rosemary Winnall, president of Buglife and writer Germaine Greer and tarantula keeper Gemma Wright. Readings Brian Protheroe. Producer: Tom Bonnett.
Jan Beccaloni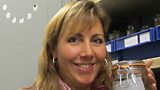 Jan Beccaloni has worked at the
Natural History Museum
in London for 25 years and is the Curator of Arachnida, Myriapoda, Tardigrada and Onychophora. She is the author of the text book "Arachnids" which has been published in the UK, USA and Australia and has been sold worldwide.
Her current research areas include ticks from an ancient Egyptian tomb, and the conservation of museum spirit collections. She runs training courses on spider morphology and behaviour, alongside anti-arachnophobia workshops and has handed a live tarantula to Prince William and giving a spider presentation in front of Sir David Attenborough.
Professor Barbara Creed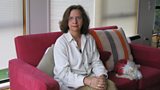 Barbara Creed is a Redmond Barry Distinguished Professor and Honorary Professorial Fellow in the School of Culture & Communication at the University of Melbourne. Her areas of research cover feminist and psychoanalytic theory, the cinema of human rights and human/animal studies.

Her books include: The Monstrous-Feminine: Film, Feminism, Psychoanalysis; Phallic Panic: Film, Horror & the Primal Uncanny and Darwin¹s Screens: Evolutionary Aesthetics,Time and Sexual Display in the Cinema. Barbara¹s forthcoming book is entitled Stray: Human/Animal Ethics in the Anthropocene.
Germaine Greer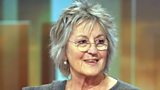 Germaine Greer is an Australian theorist, academic and journalist, and is regarded as having been a major feminist voice of the mid-20th century. She has written passionately about the restoration of an Australian rainforest in south-east Queensland and is President of the wildlife charity
Buglife
.
Her ideas have created controversy ever since her book The Female Eunuch became an international best-seller in 1970, bringing her both adulation and opposition. She is also the author of many other books including Sex and Destiny: The Politics of Human Fertility (1984); The Change: Women, Ageing and the Menopause (1991); Shakespeare's Wife (2007); and The Whole Woman (1999); White Beech: The Rainforest Years.
Dr Emily Zobel Marshall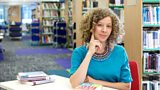 Dr Emily Zobel Marshall
is Course Leader for BA (Hons) English Literatures at Leeds Beckett University. Her research is informed by Postcolonial theory and spans a broad range of concerns, including examinations of constructions of identity, race and racial politics and Caribbean carnival cultures. She is particularly interested in forms of cultural resistance and cross-cultural fertilisation in the face of colonialism. Her work also often focuses on the ways in which hybrid identities, languages and literatures challenge and modify existing social and cultural structures.
She is an expert in the role of trickster figures in the literatures and cultures of Africa and its Diaspora and is the author of 
Anansi's Journey: A Story of Jamaican Cultural Resistance
and has also published widely in journals such as World Literatures Written in English, Caribbean Quarterly, Wadabagei, Jamaica Journal and Wasafiri.
Rosemary Winnall, MBE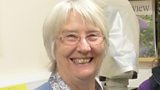 Rosemary Winnall is a teacher by profession but a naturalist by inclination. Since retirement she has been able to spend more time on her wildlife interests. Apart from an abiding love of Cave Spiders, these include studies of the Narrow-leaved Helleborine, waxcap fungi, ants, otters and slugs.
She runs the
Wildlife of Wyre website
and is an author and an editor of the book: The Nature of Wyre – a wildlife-rich area in the heart of Britain, Edited by Brett Westwood, Peter Shirley, Rosemary Winnall and Harry Green. Rosemary was awarded the MBE in 2015 for her contribution to the Natural Environment in the Wyre Forest.
Gemma Wright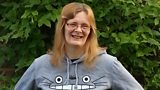 Gemma Wright bought her first tarantula, Nightshade, in 2013 and now owns 57 tarantulas. As a child she was terrified of them but after conditioning herself to be able to look and cope with spiders she realised she had grown rather fond of them and her collection spiraled from there.