Main content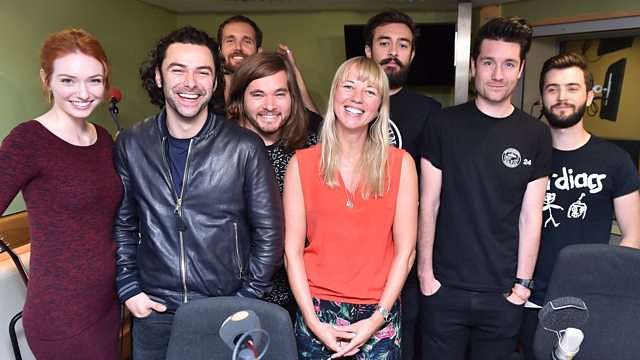 Sara Cox sits in
Sara is joined by Aidan Turner and Eleanor Tomlinson for all the latest Poldark drama. Plus British breakthrough band Bastille perform live in the studio with music from their upcoming album Wild World.
Clips

Pause for Thought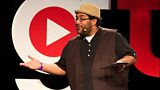 Abdul-Rehman Malik, journalist and broadcaster
I can't lie to you Sara – it's been a funny few days.
The week after a bank holiday is always a bit of challenge. I wake up on Tuesday thinking it's a Monday and by the time Friday rolls around, I realize that the week has evaporated and there's too many items on my "to do" list that remain decidedly undone. It can be maddening.
I wish I could be as determined and energetic as Ross Poldark, whom Aidan so hunkily portrays on television. I also wish I could be as fit, but sadly I fall short on that count too. I am admittedly more cheesecake than beefcake.
I think we all go through moments where we're overwhelmed and unprepared for what life throws at us. We get lost in deadlines and duties. And when things don't go to plan, we get frustrated. Sometimes we get angry – and anger has a bad habit of spilling over on to others.
Watching the video of Jeremy Vine's encounter with an infuriated driver whilst biking along a busy London street this week, I was horrified by how the driver became. I'd like to think most of us are good people who sometimes have really bad days, so I wonder what that person must have been going through to act the way she did?
The Persian mystic Hafiz had something to say about anger. Since we all come from the same Divine source, he argued, our anger towards others is ultimately directed at ourselves.
"I have come into this world" he wrote, "to see this: the sword drop from men's hands even at the height of their arc of rage because we have finally realized there is just one flesh we can wound."
It's a hopeful sentiment.
Sometimes we need a Demelza to get us there. Eleanor's compelling character, tries to help her husband become a better version of himself when difficulty strikes and resentment grows. We can certainly be Demelzas for each other.
Now, if the mystic Hafiz had watched Poldark, he might have suggested taking up scything as a character building activity. It'd surely blow off a bit of steam. I'd give it a go, especially if it made me look a bit more like Aidan in the process.  With that thought, my day's looking brighter already.