Main content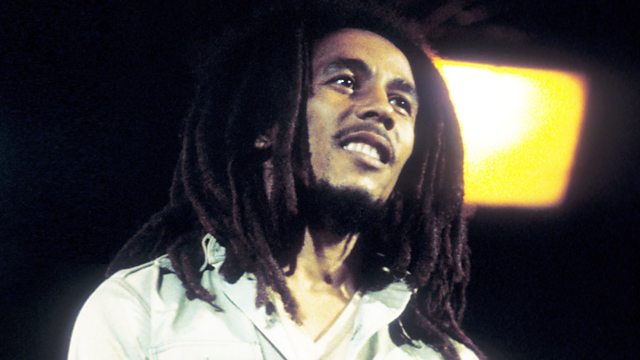 Poet Lemn Sissay explains why Bob Marley is his artistic, personal and political muse.
Lemn's reverence for Bob Marley is rooted in his own childhood in care, his feeling that both Marley and himself were born as outsiders. Lemn Sissay was fostered up until the age of 12, but was then abandoned by that family and placed him in care. A series of children's homes followed. Lemn didn't know any black people, but the music of Bob Marley gave him a sense of hope and of identity. As an adult Lemn traced his birth parents - both were from Ethiopia, a place of deep spiritual significance to Bob Marley.
For Lemn, Marley seemed to cross all boundaries speaking to people around the world, whatever colour they were, with a message of self-empowerment, through the new sound of reggae music, which he played a great hand in creating. As Lemn says - a muse inspires urgency. 'What must be written, must be written'.
Lemn speaks with the poet and reggae star Linton Kwesi Johnson, to the photographer Denis Morris who's taken some of the most iconic pictures of Bob Marley. Lemn meets Chris Salewicz, author of Bob Marley, The Untold Story and two people from his, past Adele Jones who knew him as a young burgeoning poet and Linden - the man Lemn credits with introducing him to Marley all those years ago.
Producer: Nicola Swords, Radio Production North, Salford.