Main content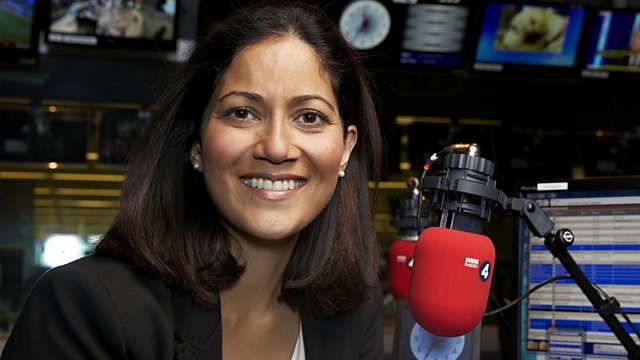 28/08/2016
Mishal Husain presents the latest programme in the monthly series that features dispatches from writers and reporters across the UK on all aspects of life in contemporary Britain.
In the latest programme of the new monthly series, Mishal Husain introduces dispatches from journalists and writers around the United Kingdom that reflect the range of contemporary life in the country. This edition features pieces on the theme of far-reaching change but begins with Jane Labous on the trail of an elusive, Pied Piper-like figure on the Dorset beaches near Poole. Then Chris Page reflects on the thirtysomethings who are making their mark in Northern Ireland politics; Sarah Smith draws attention to a quiet revolution in attitudes and behaviour that's been taking place in Scottish public life; Bob Walker in Nottingham has been pondering the unexpected moments of recognition that can come amid the difficult changes caused by the onset of dementia; and Tim Dee in Bristol explains the dramatic effect of reintroducing a once-rare bird of prey to the English countryside.
Producer Simon Coates.