Main content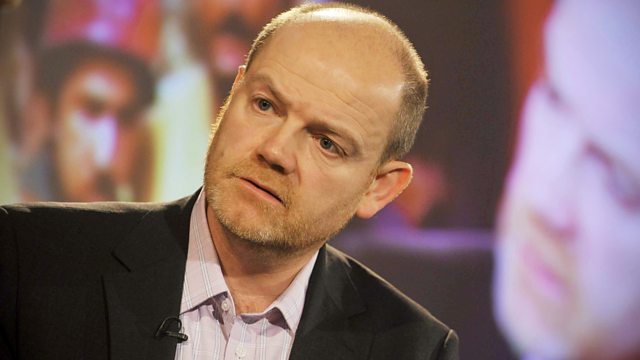 Mark Thompson; Is TV failing young audiences; Autumn schedules
Mark Thompson talks about his new book Enough Said - what's gone wrong with the language of politics and how he thinks the media might help put things right.
Steve Hewlett talks to Mark Thompson, President and CEO of the New York Times and former Director General of the BBC, about his new book 'Enough Said'. Mark Thompson argues that something has gone wrong with political language and it's making it harder to have serious public debates about important issues. As the man who has run three major media organisations what does he think needs to change?
Autumn is nearly upon us and as the seasons change, so do TV programmes we'll be watching. From the X Factor to Strictly and Poldark to Victoria, we look at what the schedules might tell us with Vanessa Thorpe, arts and media correspondent at the Observer.
And Shane Smith, Chief Executive and Co-Founder of online news producer VICE told the Edinburgh International Television Festival in this year's McTaggart Lecture that mainstream media was failing younger audiences. So is TV failing Generation Y? We look at numbers with Tess Alps Chair of Thinkbox.
'Enough Said: What's Gone Wrong with the Language of Politics' by Mark Thompson is published on 1st September 2016
Producer: Ruth Watts.
Become a TV mogul and get rich
A celebration of Steve Hewlett, presenter of The Media Show