Main content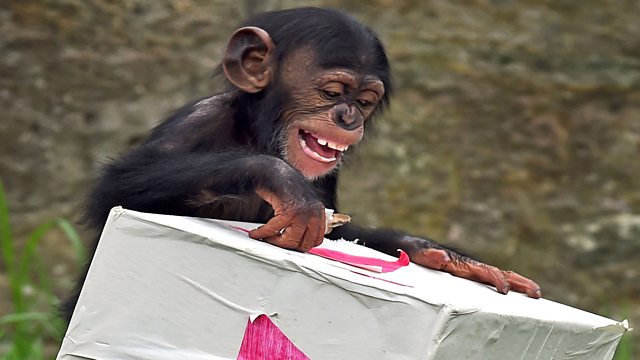 The Element of Surprise
Are you willing to embrace surprise? With award-winning author Yann Martel, social scientist Professor Helga Nowotny and psychologist-turned-surprisologist Tania Luna.
Think about your life and you might realise how much you try to control what happens each day and how little you leave to chance. That might be a defence against the kind of bad surprises no one wants, but is it also depriving you of the spirit of life itself?
Bridget Kendall is joined by three guests who are open to the idea of surprise in art, science and everyday life: author Yann Martel who delighted people with his surprising story of a boy and a tiger together on a lifeboat in Life of Pi, and says all real art is about surprise; social scientist and former president of the European Research Council, Professor Helga Nowotny, who says a sense of surprise is at the heart of scientific discovery; and psychologist-turned-surprisologist Tania Luna who says she has learned to relish the magic of surprise in life and now advises companies on how to deal with uncertainty and change.
And if you are wanting to know what the sound was at the end of the programme: it was excited chimpanzees, much like the one in the photo above. An animal that features strongly in Yann Martel's latest book, The High Mountains of Portugal.
Photo: A 15 month old chimpanzee opens a present (Getty Images).
Last on
Author Yann Martel on the effects of the extreme weather conditions in Canada.
Tania Luna
Tania Luna was a psychology instructor at Hunter College, New York, where she carried out research into surprise and ambiguity. She has co-authored a book called Surprise: Embrace the Unpredictable and Engineer the Unexpected, with her colleague and fellow psychologist LeeAnn Renninger. They now train companies in how to cope in a world of constant change. Luna also set up a company offering people surprises.
Yann Martel
Yann Martel is the author of the award-winning book Life of Pi which tells the story of a boy adrift at sea on a lifeboat with a tiger and was made into a major Hollywood film in 2012. His most recent book is The High Mountains of Portugal which features three unusual tales of a man in search of a crucifix, a widow who has visitations and a Canadian senator who adopts a chimpanzee. Martel was born in Spain and now lives in Canada.
Helga Nowotny
Professor Helga Nowotny has specialised in the relationship between science and society, and had practical experience of implementing policy in that area, promoting fundamental frontier research in science when she was President of the European Research Council between 2010 and 2013. She is Professor Emerita of Social Studies of Science at the Swiss Federal Institute of Technology in Zurich and a visiting professor at Nanyang Technological University in Singapore. Now based in her home town of Vienna, she advises the Austrian Ministry of Science and Research amongst others. She is the author of The Cunning of Uncertainty.
Broadcast